I made the decision NOT to host a fourth of July barbecue this year and opted for a fun new approach in my backyard.  I decided to host a Sliders, Sides & Sundaes Party.  I'd make a bunch of different kinds of sliders, put out a selection of salad sides and set up an ice cream sundae bar!  I was looking for an easier way to entertain this year. (I've been crazy busy and I needed to make this as easy as possible.)
I wanted to be sure everyone had something they liked, so I pulled together a variety of slider recipes, decided on four of my all-time favorite salads (most can be made ahead) and decided to set up an interactive Ice Cream Sundae Station where both kids and adults could have a good time building their ice cream masterpiece.  PLUS, I wouldn't have to do much more then set out all the "stuff" to get them started.
I needed and wanted an easy entertaining solution to the holiday but I wanted the food to be great and the atmosphere fun and this was what fit the bill.
Initially, I got some "What, no steak?" cries from the peanut gallery and some "I don't eat burgers" from the vegans (You know I was rolling my eyes, right?).  After knowing me all these years, why would they think I'd forget about vegan options?  But once I rolled out the menu, I got a lot of "I think that will work"  comments.
While making a lot of different slider options can seem like a lot of work, if you are organized and do as much prep ahead of time as possible, this actually becomes very doable.  You can roll out "batches of sliders" all afternoon rather than serving them all at once.  Have your guests bring snacks or appetizers if you want to round out the menu.  This will give everyone something to nibble on before the food starts rolling.  Guests love to bring "something", so just tell them what you need to fill in the gaps.
So, what is on the menu you ask?
SLIDERS: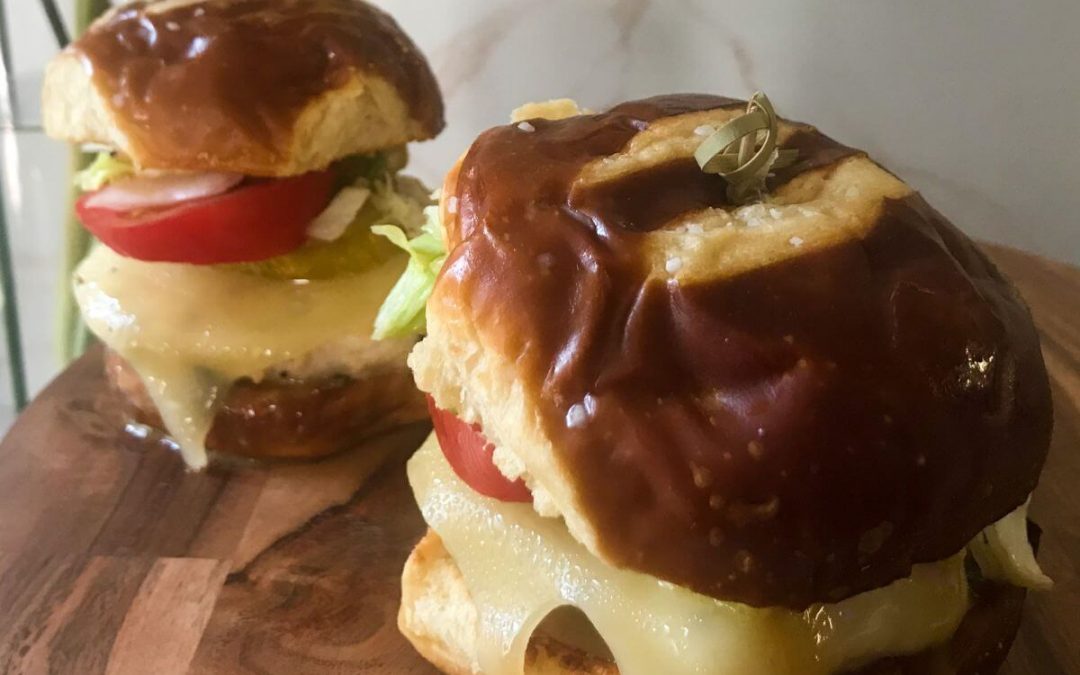 Turkey Meatball Parmesan Sliders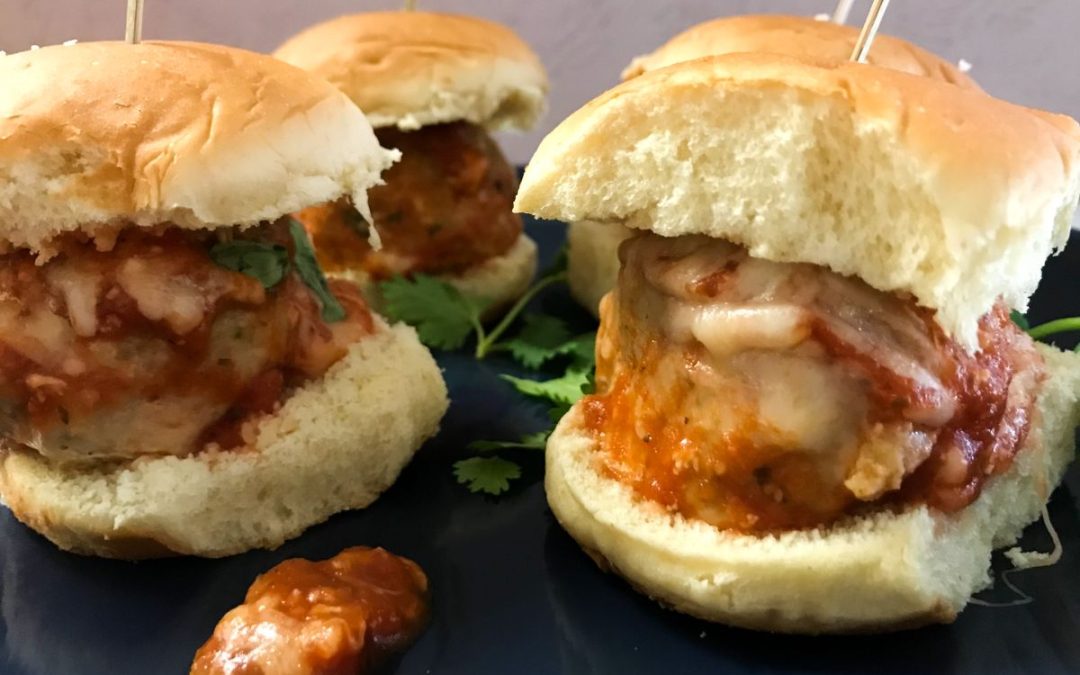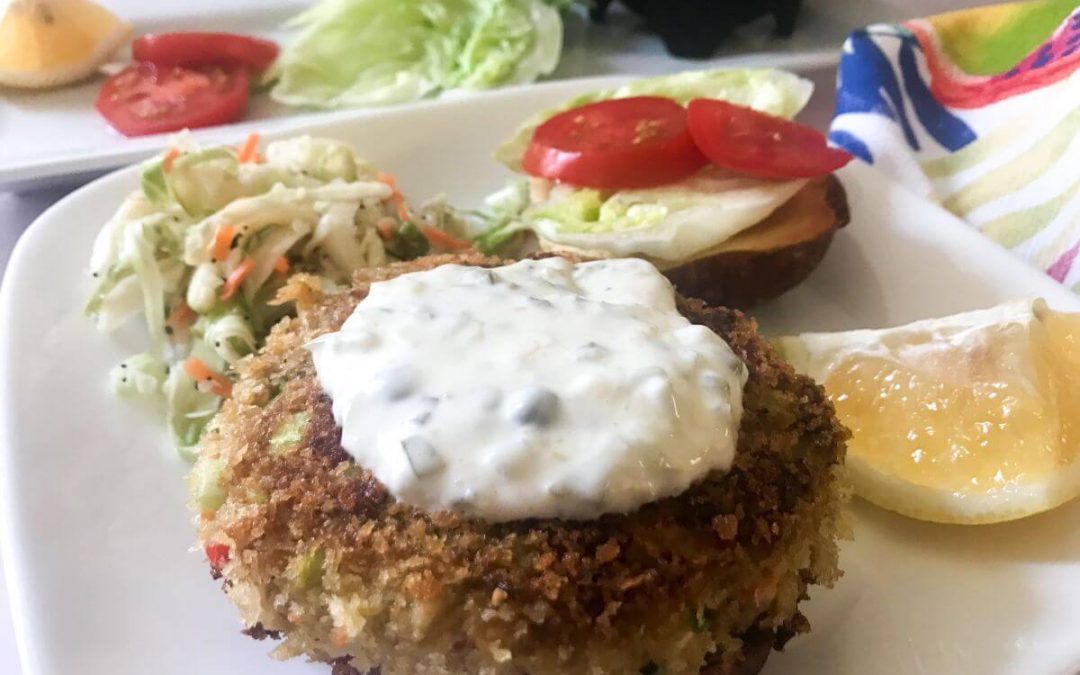 Smashed Cheeseburger Sliders (You can use the grill and make the guys happy!!!)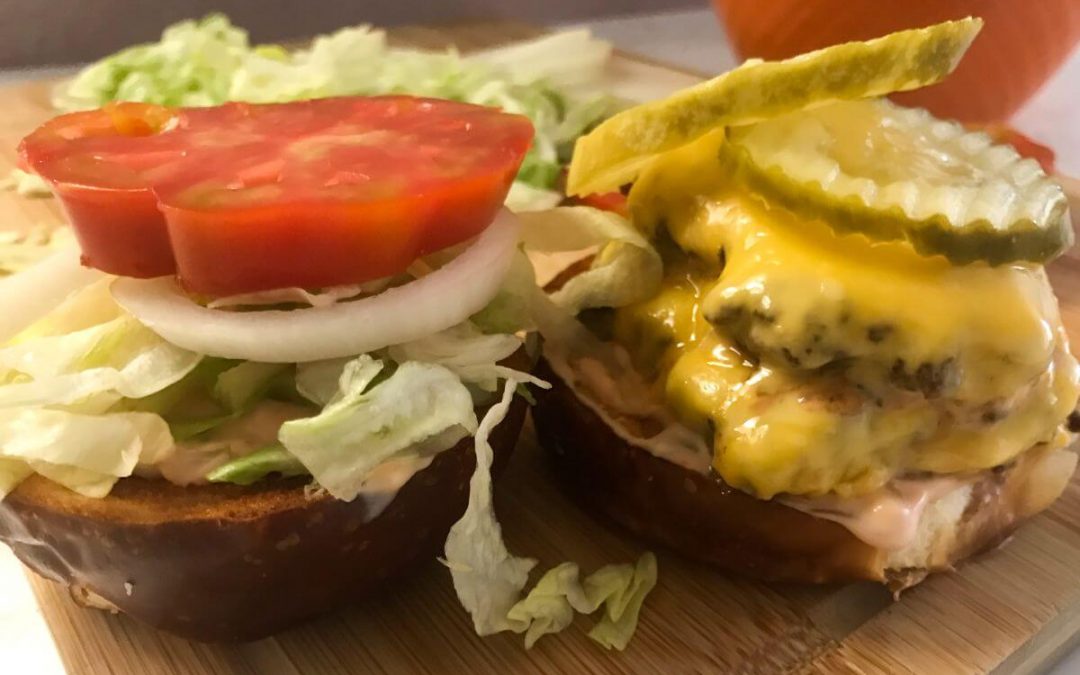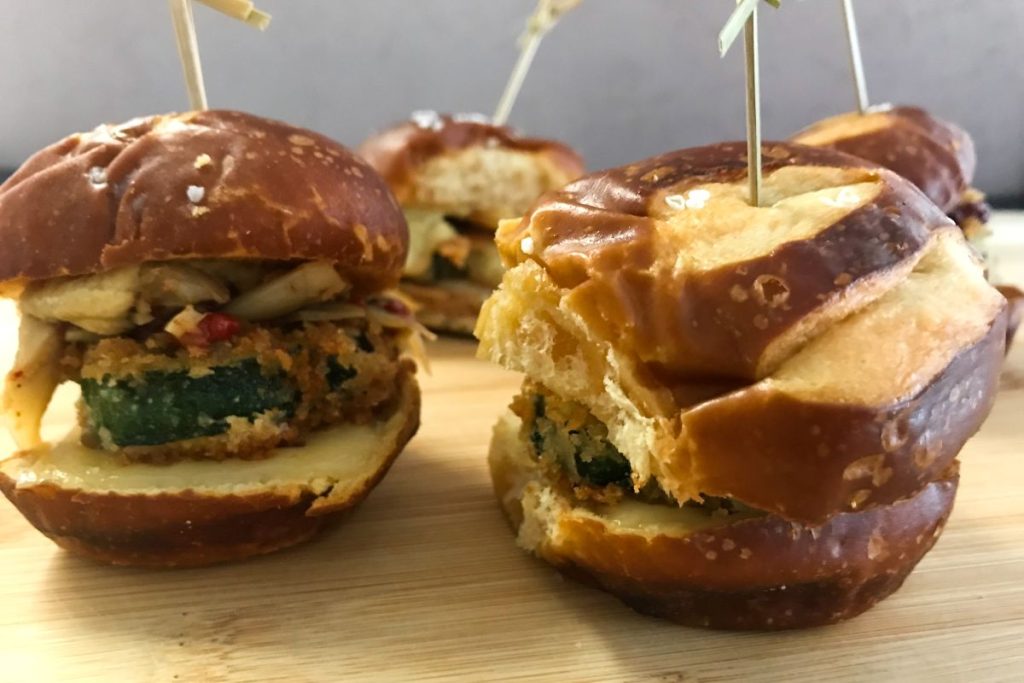 SALAD SIDES:
Warm Corn and Red Bell Pepper Salad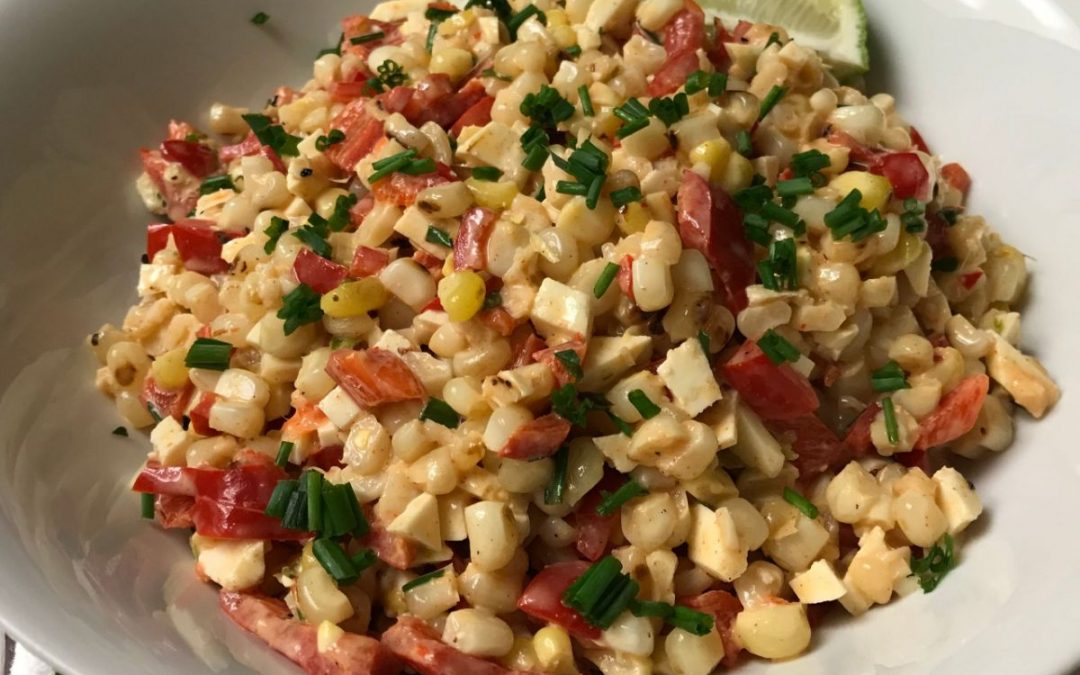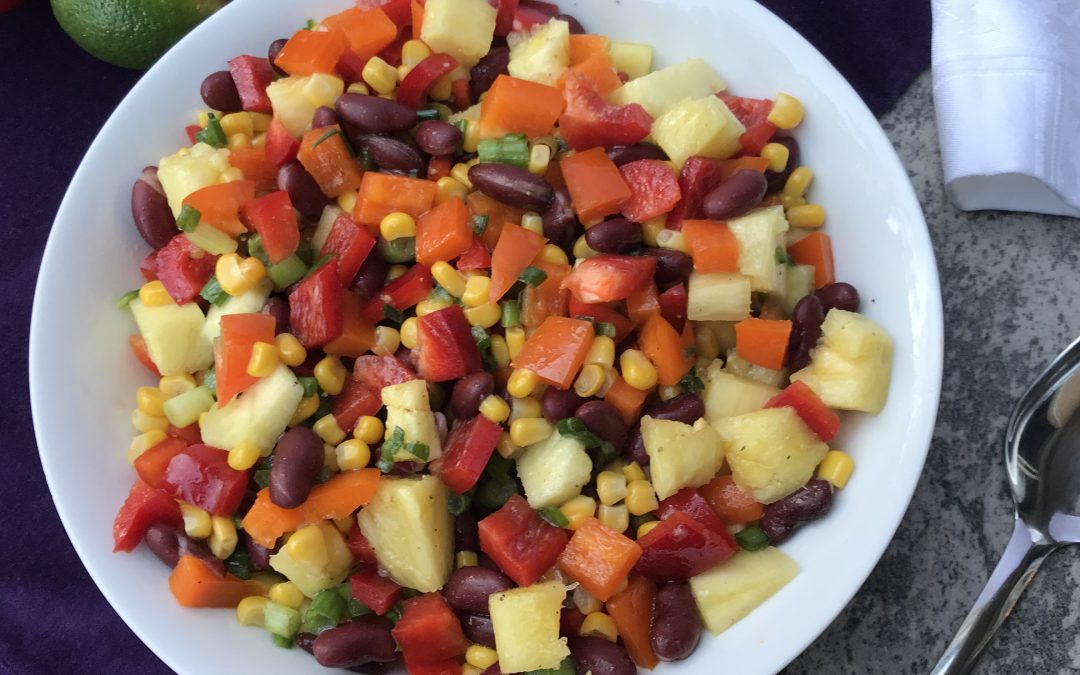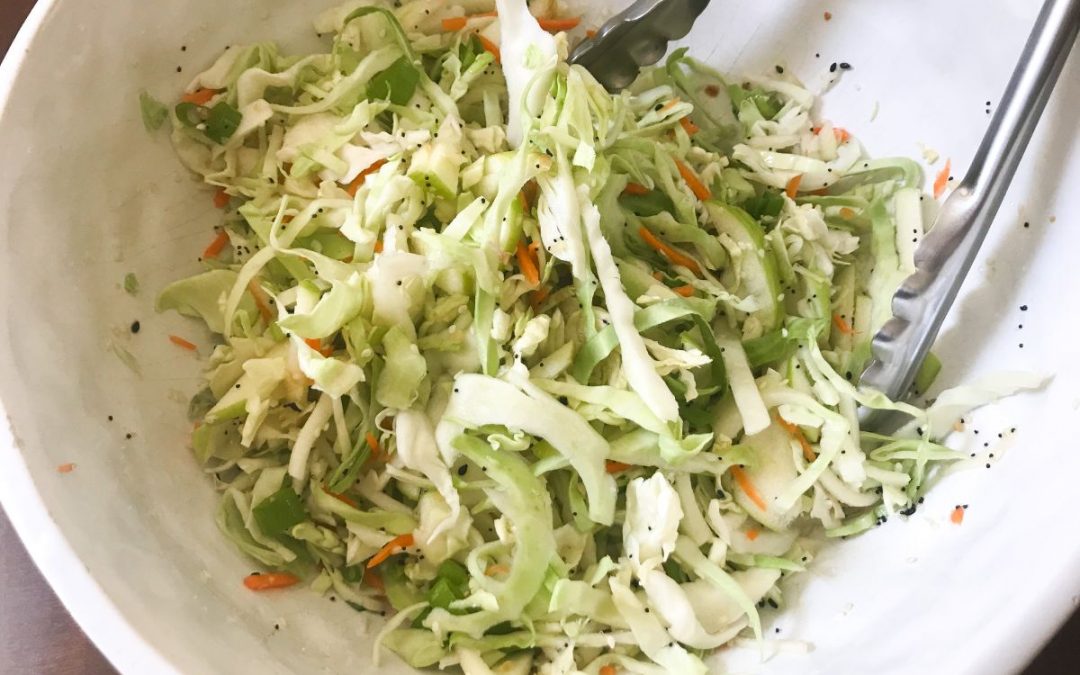 Exotic Fruit Salad with Honey-Lime Dressing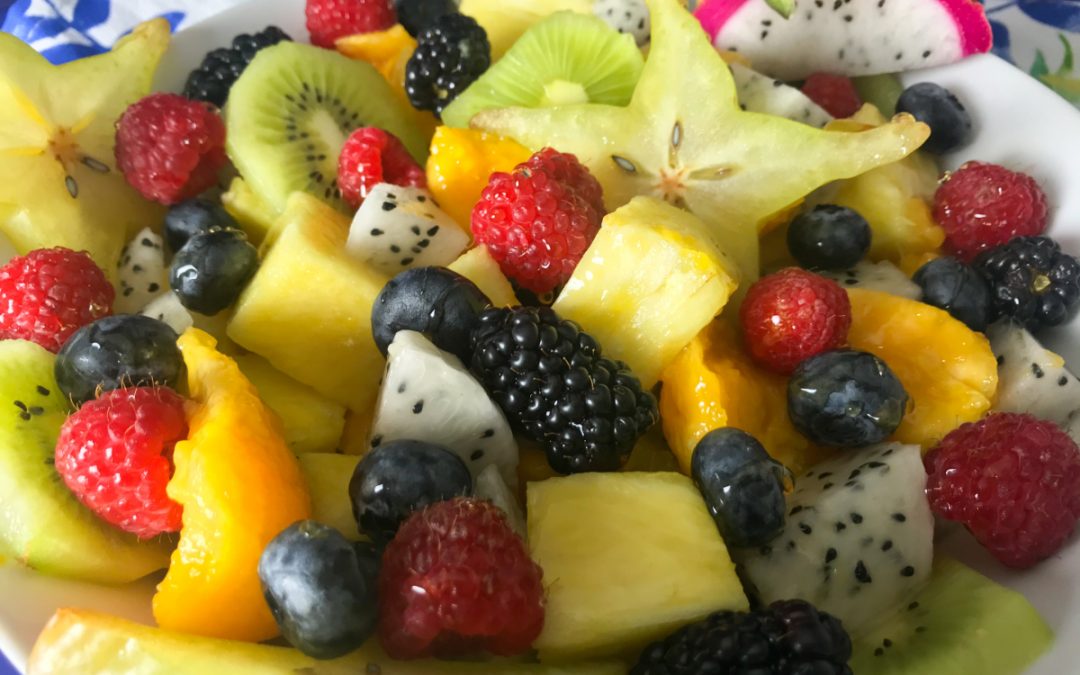 DRINKS:
Buckets of beer,  wine, water, soda
Pitchers of Bay Breeze (Cocktails and Mocktails)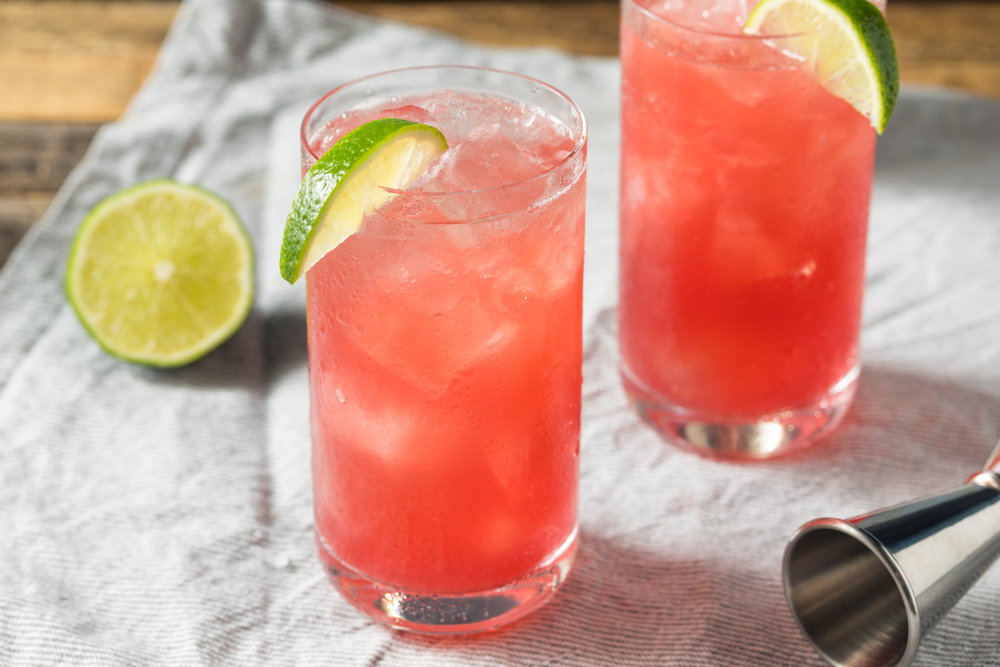 DESSERT:
A self-serve ice cream bar with multiple ice cream choices, syrups, whipped cream and toppings.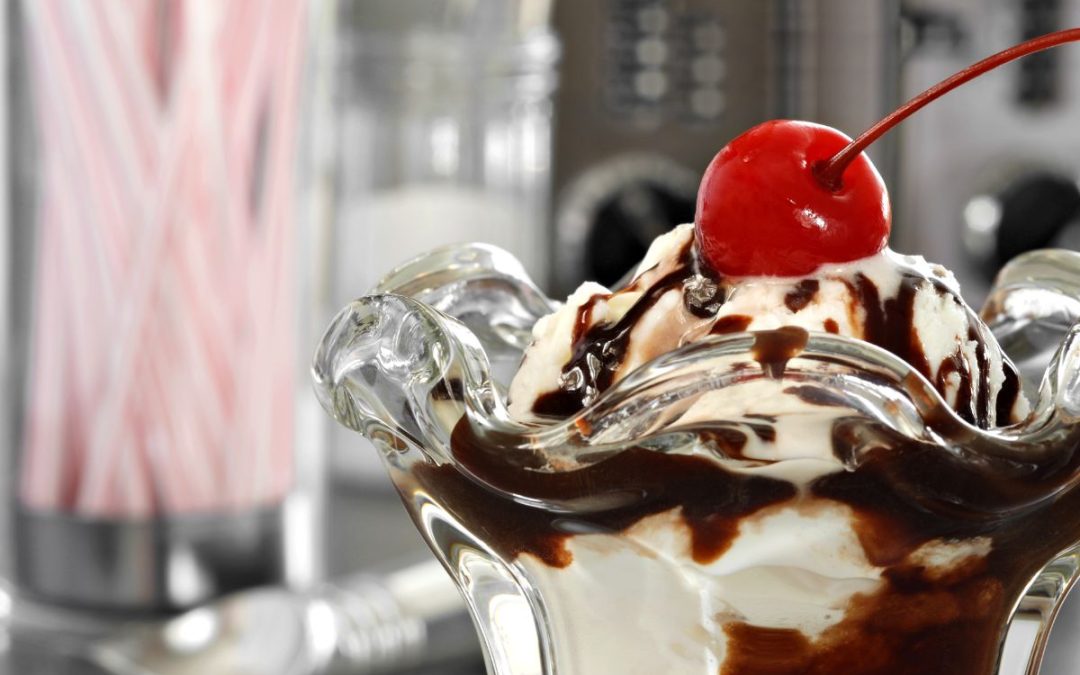 So, turn off the BBQ this year (unless you feel obligated to grill those cheeseburger sliders and maybe the warm corn salad) and put out this fabulous slider spread complete with sides, drinks and ice cream.  They'll be talking about it for months to come!  Happy 4th of July everyone!