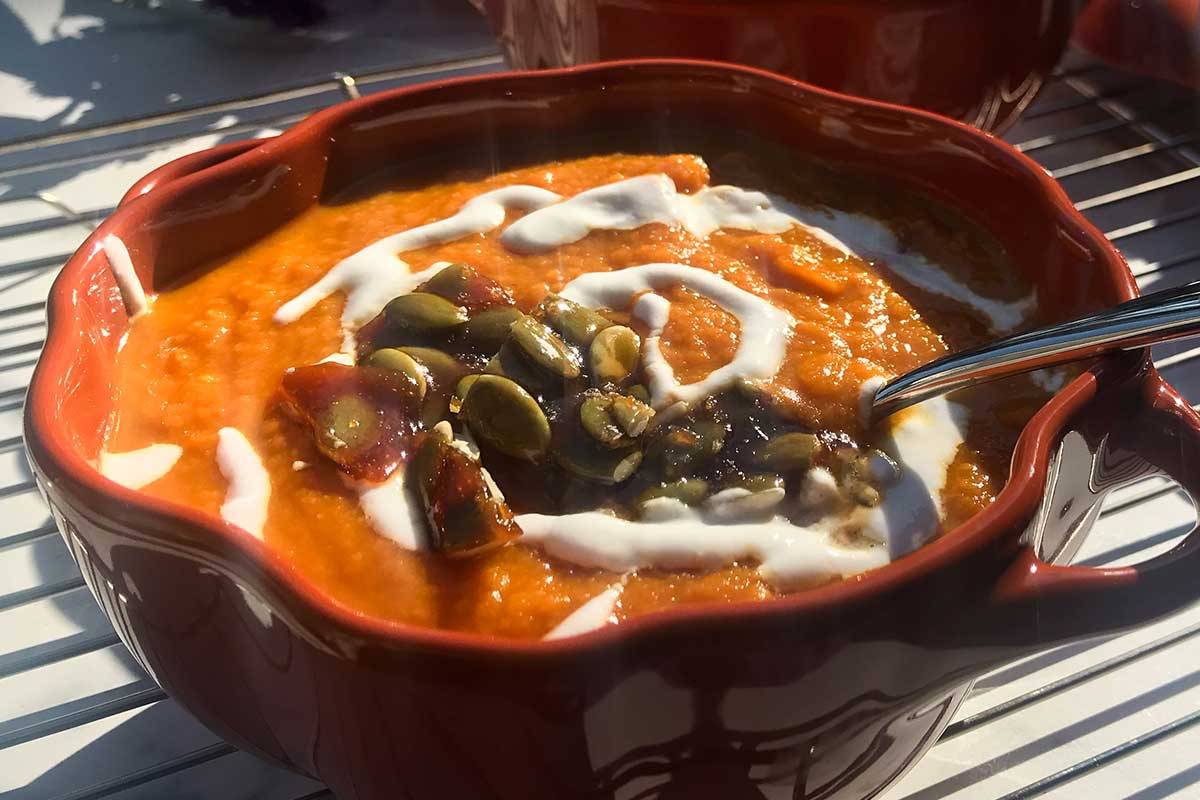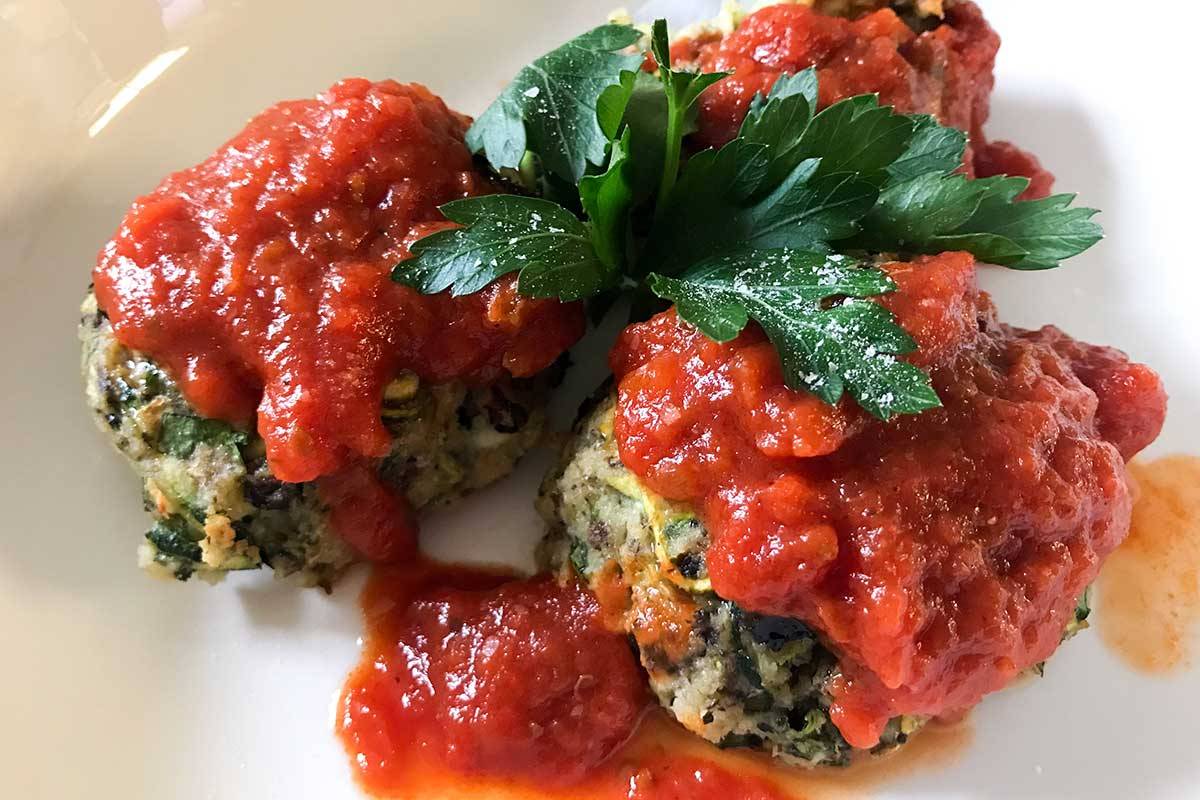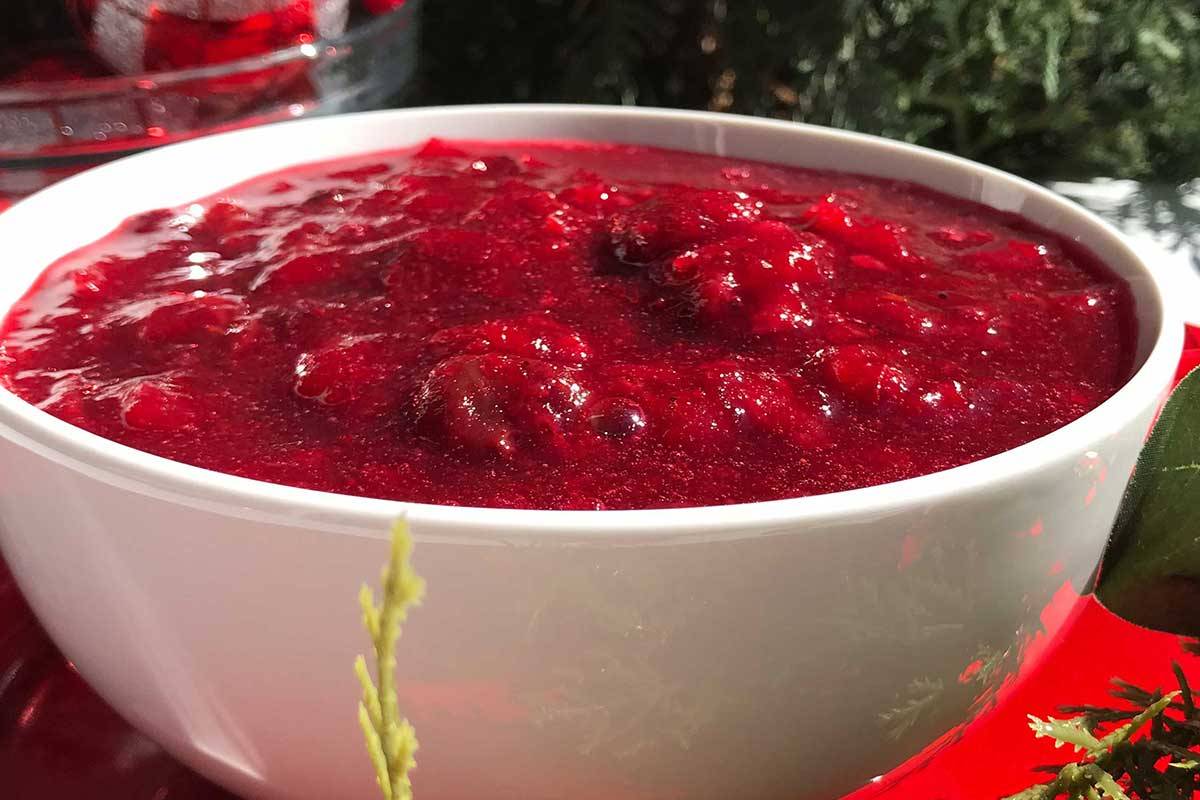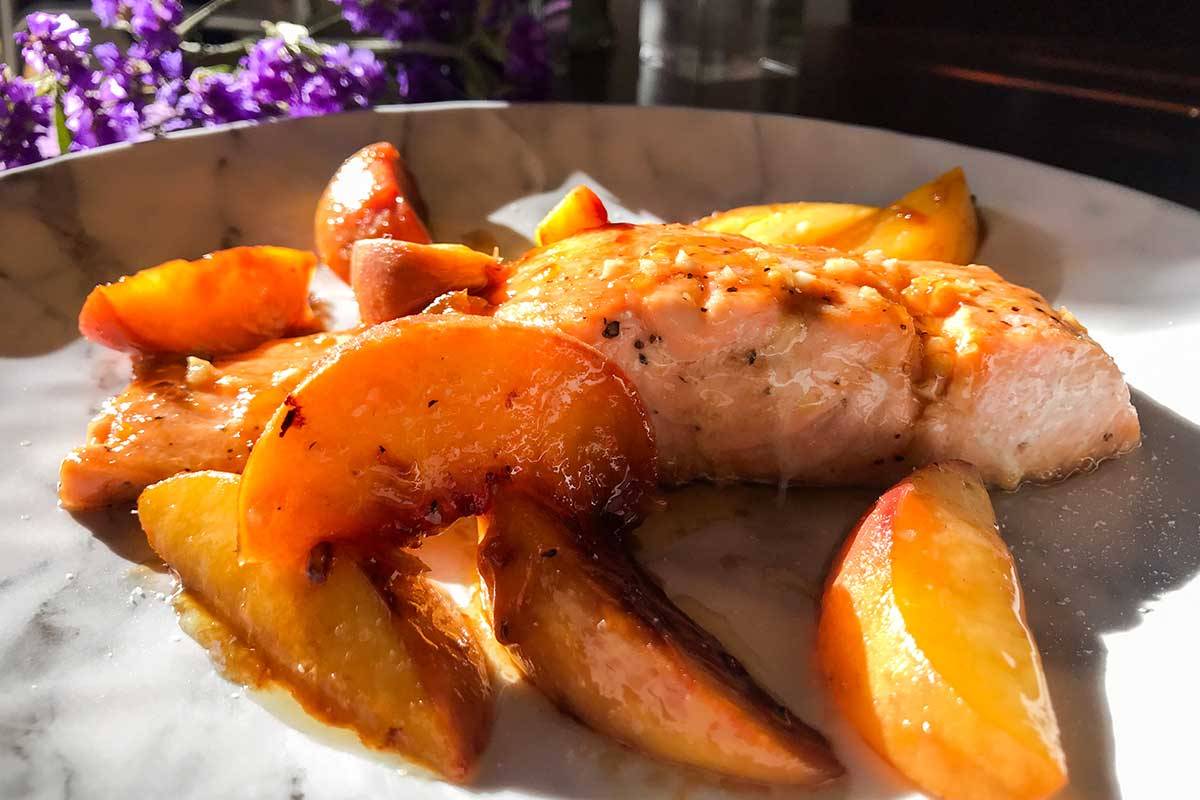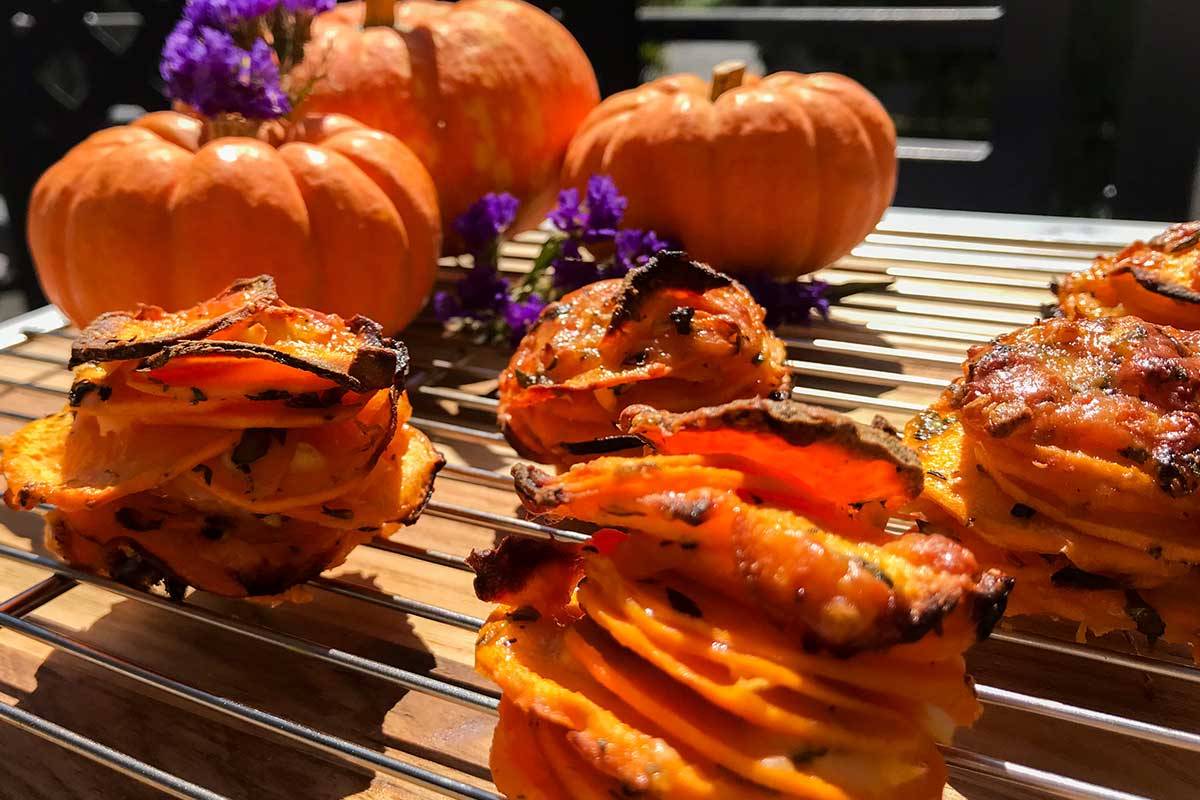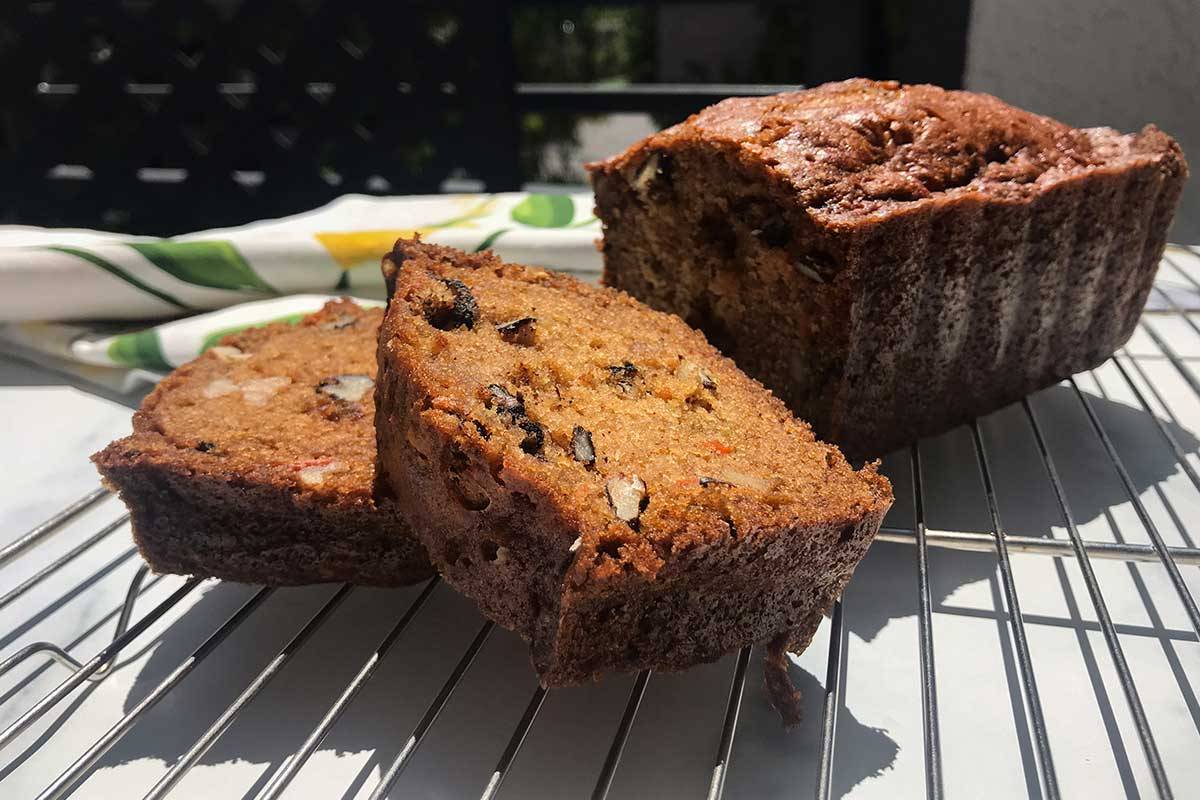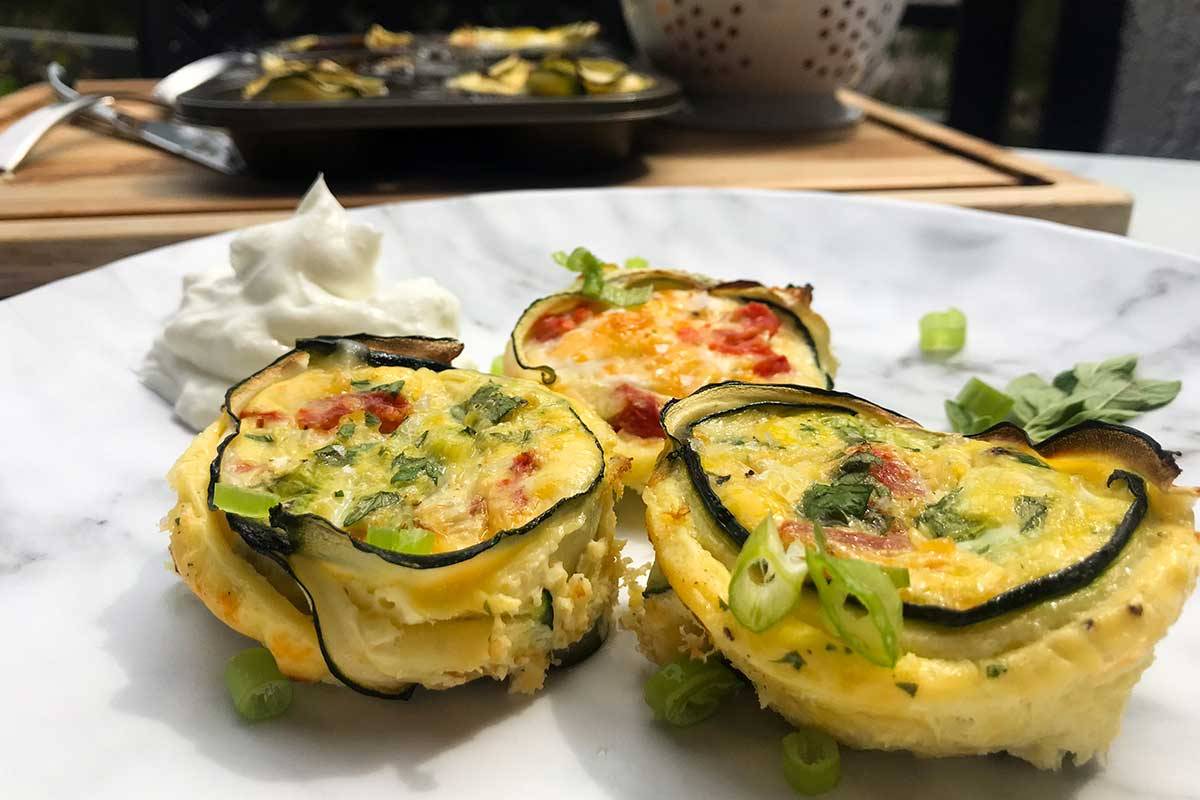 Pumpkin & Sweet Potato Soup with Brittle
Pumpkin & Sweet Potato Soup with Brittle
Zucchini and Mushroom Meatballs
Zucchini and Mushroom Meatballs
Salmon with Bourbon and Peaches
Salmon with Bourbon and Peaches
Gremolata Stacked Sweet Potatoes
Gremolata Stacked Sweet Potatoes
Carrot Apple Zucchini Bread
Carrot Apple Zucchini Bread
Digital travel marketer by day, creator & cook by night.  Exploring the world one bite at a time. Welcome to My Curated Tastes!
This Month's Featured Recipes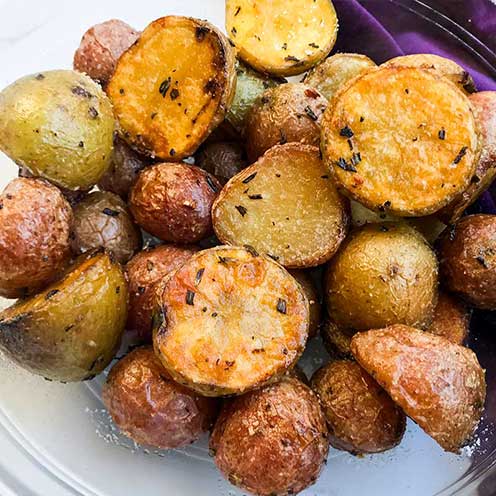 Roasted Rosemary and Garlic Baby Potatoes
Sides
A perfect, easy potato side dish for the holidays combines fresh rosemary, garlic and a mix of baby potatoes. Done in under a half hour. Yum!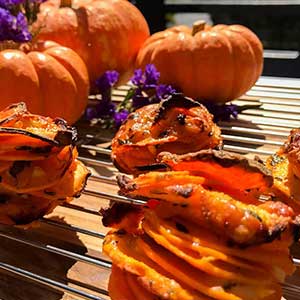 Gremolata Stacked Sweet Potatoes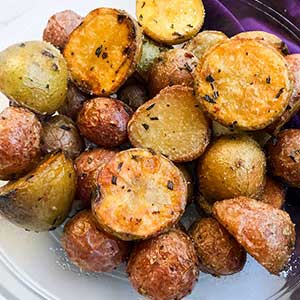 Roasted Rosemary and Garlic Baby Potatoes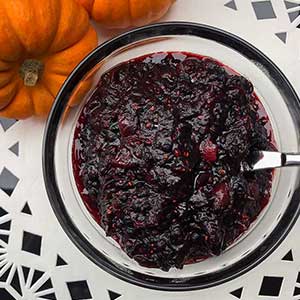 Cranberry and Elderberry Sauce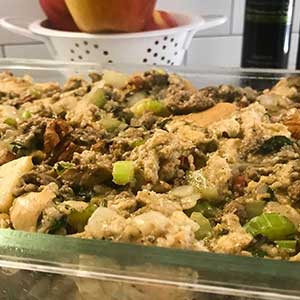 Turkey Sausage, Apple & Sage Dressing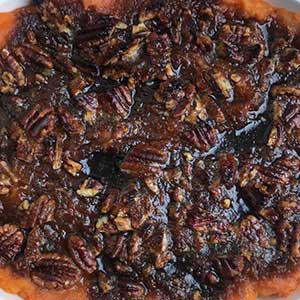 Sweet Potato Souffle with Crunchy Streusel Topping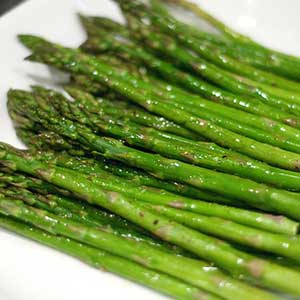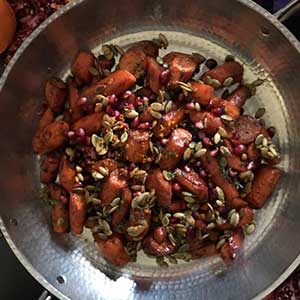 Maple & Orange Glazed Carrots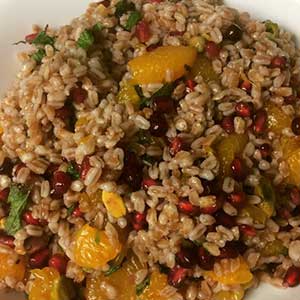 Mandarin Oranges, Pomegranate & Pistachio Farro Salad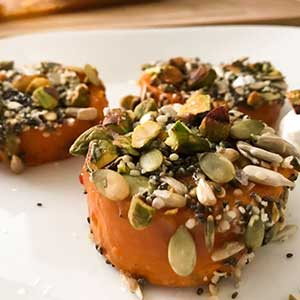 Nut and Seed Crusted Sweet Potato Rounds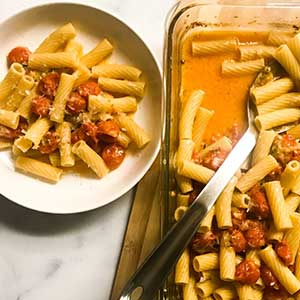 Mozzarella and Cherry Tomato Rotini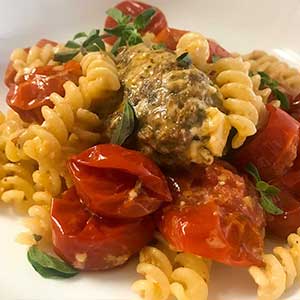 Lamb Meatballs with Baked Feta Pasta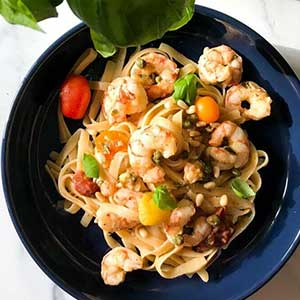 Tagliatelle With Shrimp, Capers, Lemon and Heirloom Cherry Tomatoes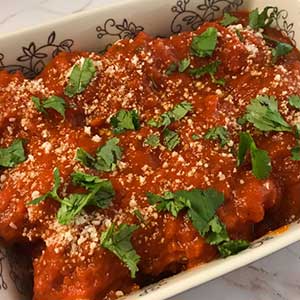 Baked Stuffed Shells for Two
Lemon Tagliatelle With Spinach & Pine Nuts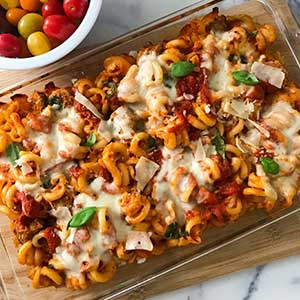 Baked Pasta With Turkey Sausage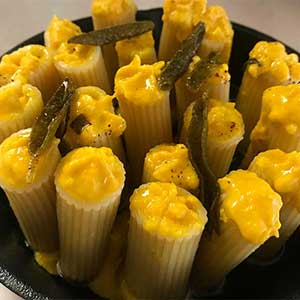 Vadouvan Stuffed Rigatoni
Kitchen Tool Of The Month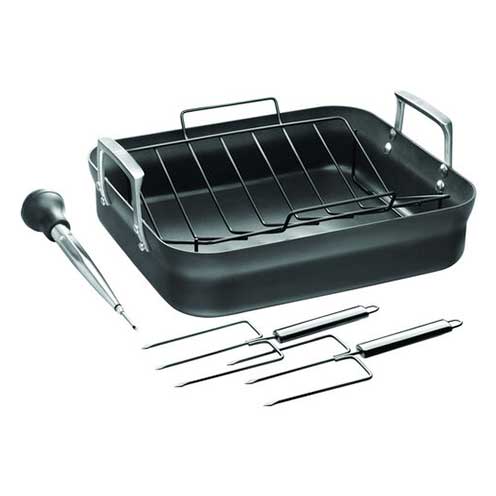 Whether it is a 20-pound turkey, a prime rib or a goose, you are going to need a roasting pan this holiday season. This is a high-quality product that comes with a baster and turkey forks.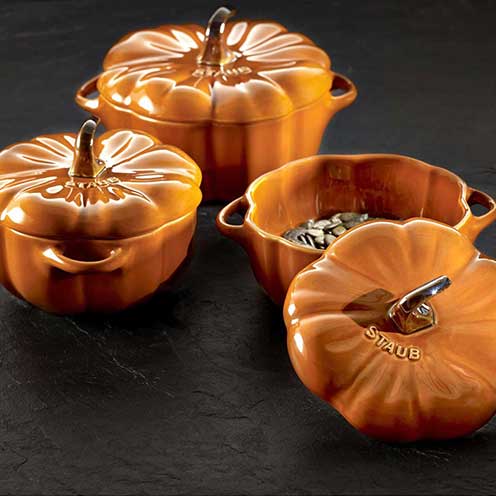 Soup, fall, Halloween and Thanksgiving just scream pumpkin. Serve your favorite pumpkin, squash, sweet potato or minestrone soup in these seasonal pumpkin cocottes. I've had mine for years and I look forward to taking them out every single year. Grab them while they are on sale.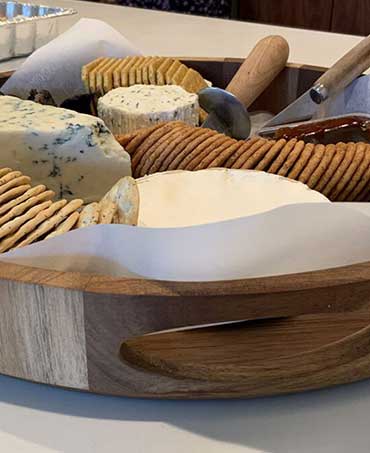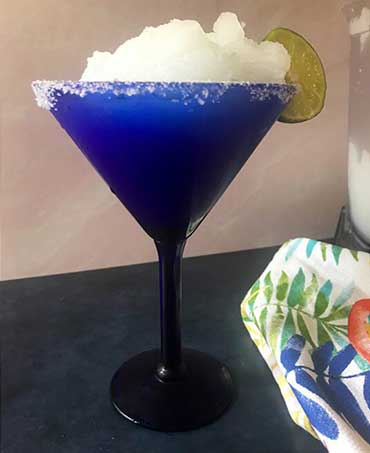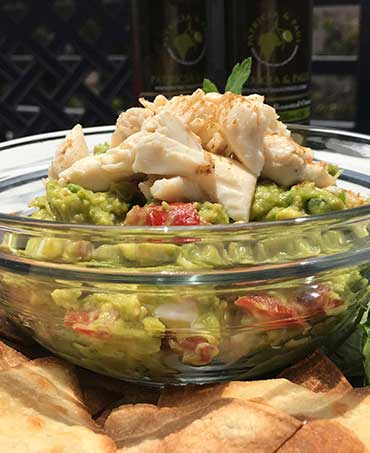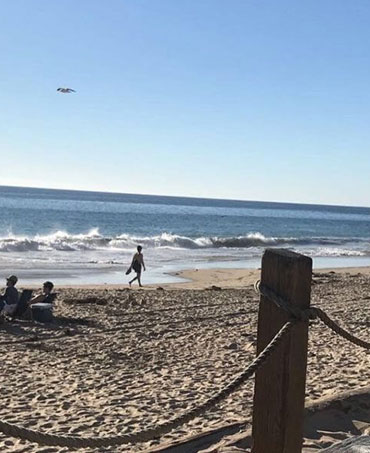 A Staycation in Newport Beach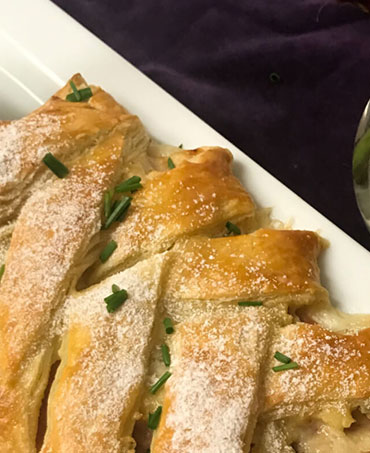 Labor Day Weekend: Tex-Mex Flavors