I've always loved October.  By then, I've stopped mourning the end of summer and fall is well underway.  It usually signals big sweaters and comfy boots, tailgating parties and warming comfort food.  But it is also time for Oktoberfest!  I've had Munich and Oktoberfest on my bucket list for quite some time.  The problem is, I also have the German Christmas night markets on the list.  Rather than heading to Germany twice in a couple of months, I've had this master plan of heading there in October and staying through the New Year.  You can do the math, but that means I need to get two months of free time.  That hasn't happened in a long time, so it remains on the bucket list.
I've always loved the thought of Oktoberfest; a beer drinking, knockwurst eating, pretzel snacking festival with a live Bavarian oompah band!  But where did Oktoberfest originate and when?  I hadn't thought about it until I started writing this post.  10 hours of googling led me to the fact that 2022 will be Oktoberfest's 215 Anniversary!
It began as a wedding between a prince and princess in October, 1810 where all the towns folk were invited to attend the event.  The event was such a success that the people asked the King to continue the celebration the following year.  And so it began.
Today, the remnants of the city gates that housed the original festival still stand and the fields near by (known as the Wies'n) host the largest beer festival in the world.  The festival is 16 – 18 days of beer drinking, food consumption, music, dance and laughter.  Over 7 million people from around the world come each year and while there, consume over 6 million liters of Bavarian beer.
Read more about the history of the festival here.
While I have no doubt I'll get there eventually, I still love to participate here in the states.  I live in Orange County, CA and have access to a permanent year-round Old World Village that hosts Octoberfest in Huntington Beach every year.  The festival runs for several weeks and is complete with live music, authentic German Food and imported German Beers, games, Wiener Dog races and more.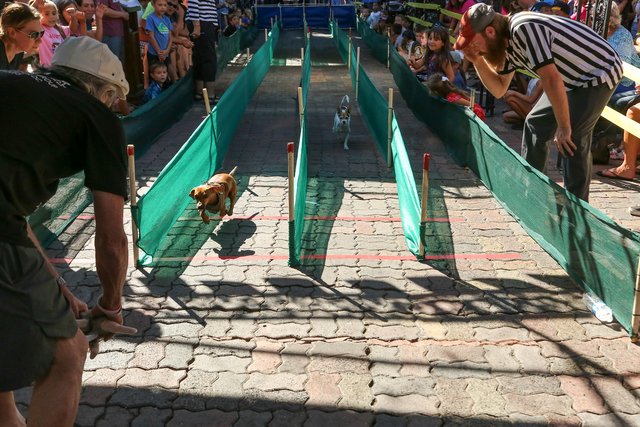 WEINER DOG RACES AT OKTOBERFEST IN HUNTINGTON BEACH, CA
They have a 10,000 square foot open-air Biergarten and a huge Fest Hall.  The permanent Old World village is also home to local businesses like bakeries and grocery stores, making it a very authentic experience.  Be sure to check that out here:  https://www.oldworldhb.com/oktoberfest-orange-county/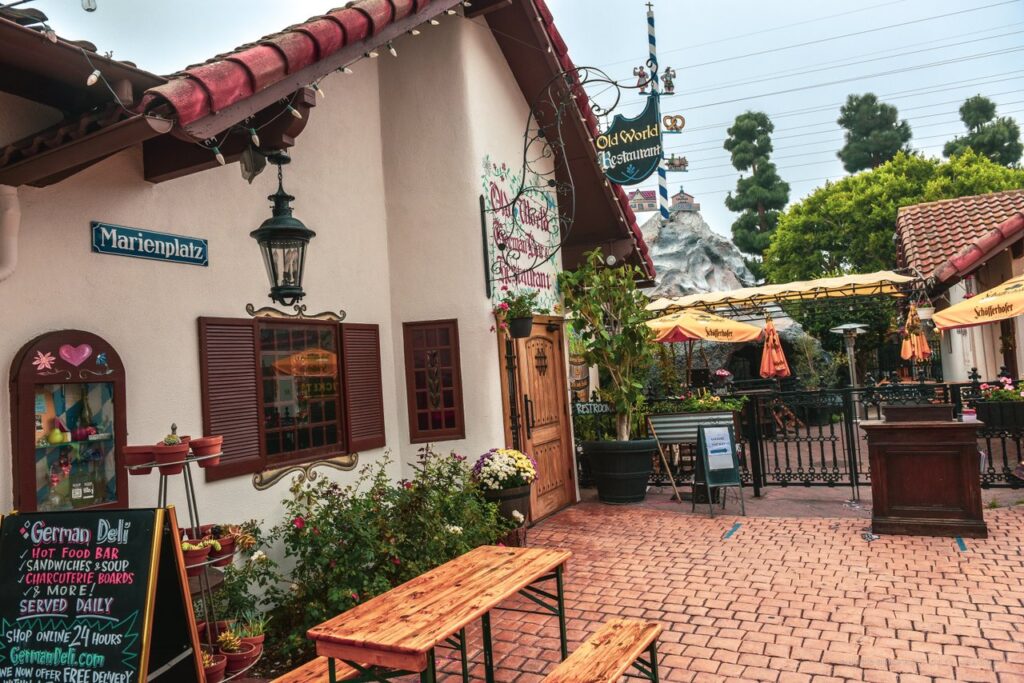 OLD WORLD VILLAGE, HUNTINGTON BEACH, CA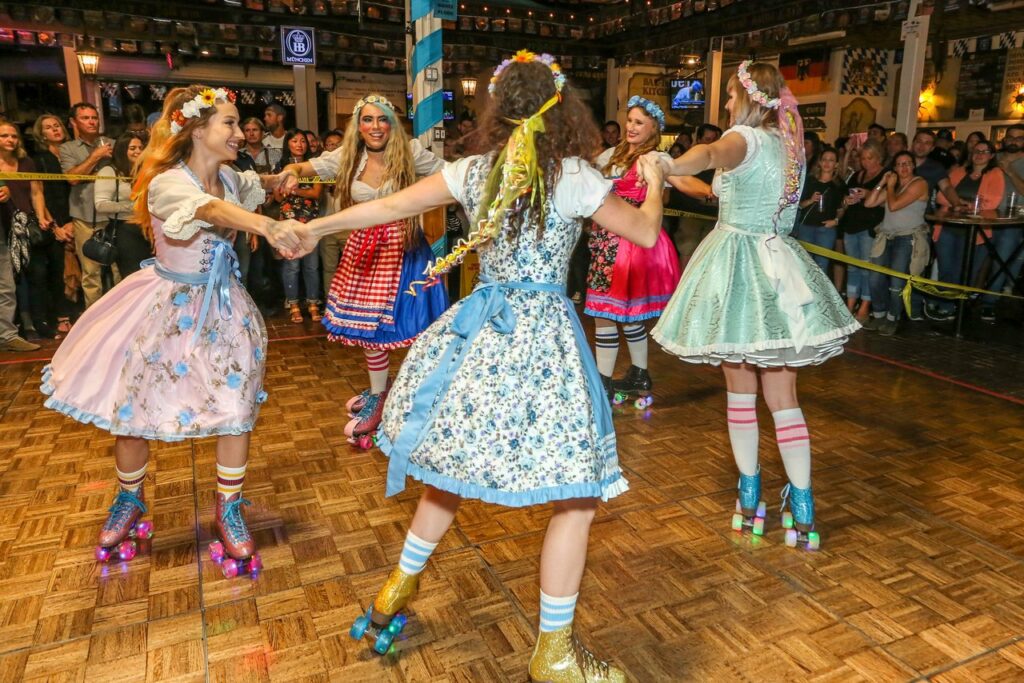 OKTOBERFEST – OLD WORLD VILLAGE, HUNTINGTON BEACH, CA
But if you aren't in Munich or Huntington Beach, I've got you covered with a great menu and recipes so you can throw your own festival right in your home or backyard.  My menu is complete with dinner options, snacking and an authentic list of beers served at the actual Munich Oktoberfest.  Surprisingly, there isn't a Heineken to be found!  Why?  Because as I've recently learned, Heineken isn't a German beer… it is Dutch.  Apparently, I'm not alone in thinking it was German since google produced dozens of articles and opinions on why people think it is German.  Anyway, now you know.  So refer to my list below and try an authentic German beer.
Fun fact:  Only beer with a minimum of 6% alcohol by volume may be served at Oktoberfest.  The beer must also be brewed within the city limits of Munich.  Beers meeting these criteria may be designated Oktoberfest Beer.  Who knew?
German food isn't fancy food.  It is simple, hearty and delicious.  It would be easy to pull off the entire menu but if you are less adventurous, just part of it will work.  There is nothing wrong with inviting friends over for homemade pretzels with beer cheese dip and a beer.  But, it you are looking for a little more, Knockwurst and Sauerkraut might be perfect.  Pulling out all the stops?  Add in my Pork Schnitzel, Homemade Chunky Apple Sauce and German potato salad and you've got a feast.
Get in the spirit of things… blast some good 'ole oompah music, whip up some food, serve some great beer and get the party started!
On my menu: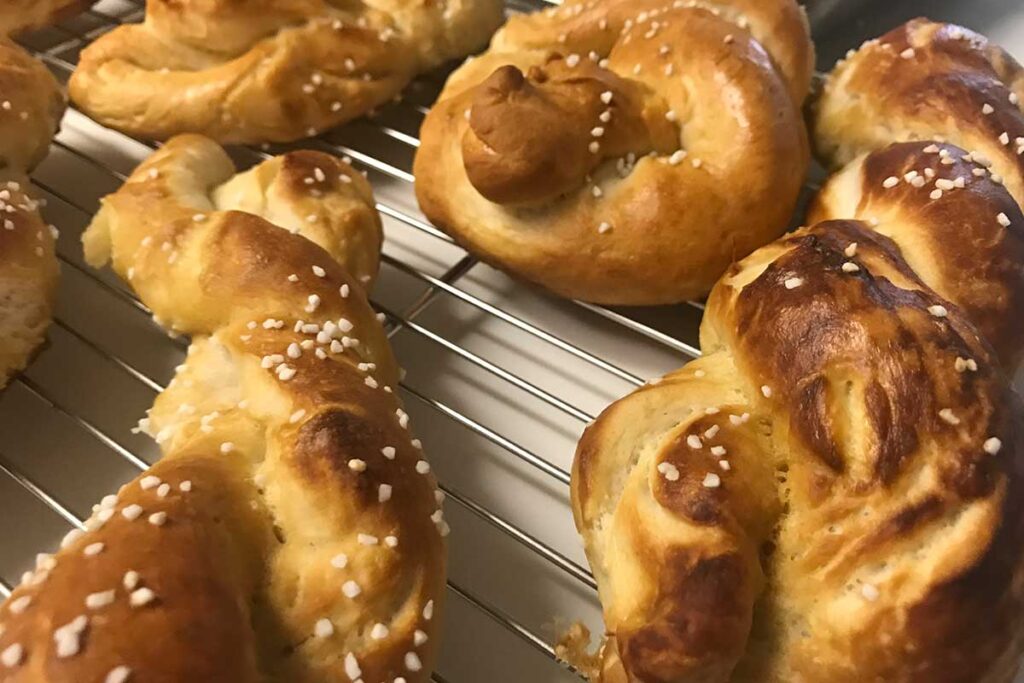 Homemade Soft Pretzels with Beer Cheese Sauce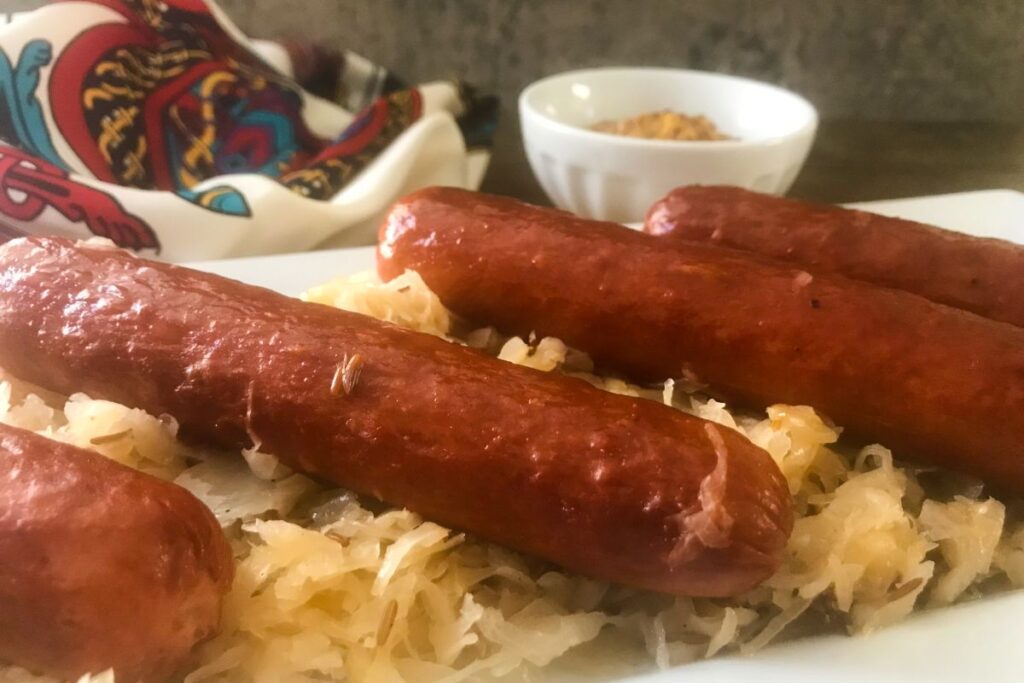 Knockwurst and Sauerkraut with whole grain mustard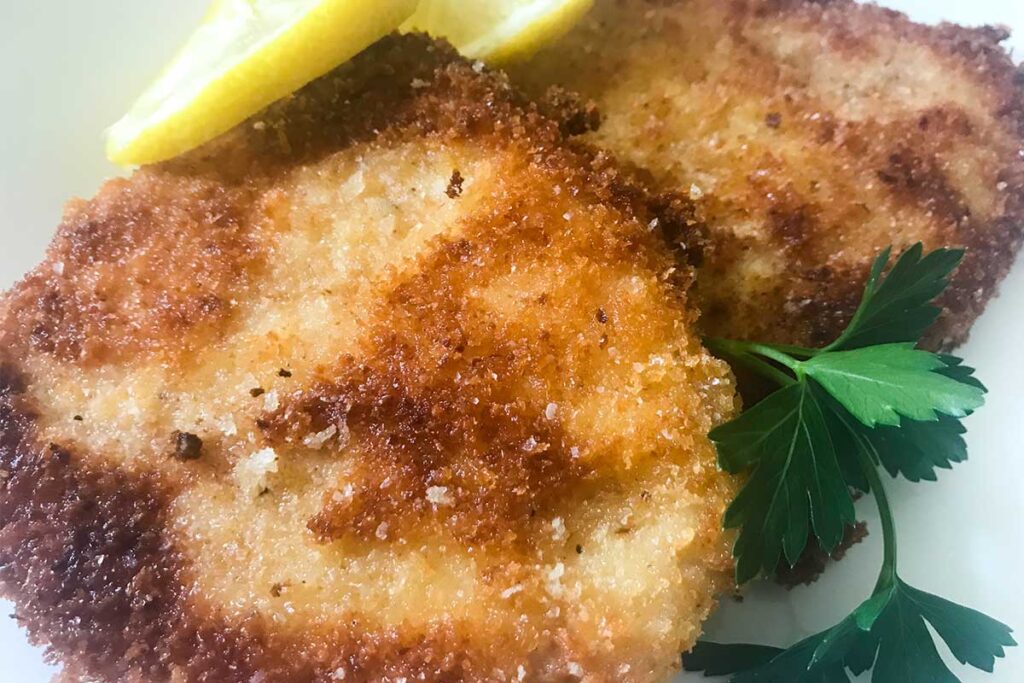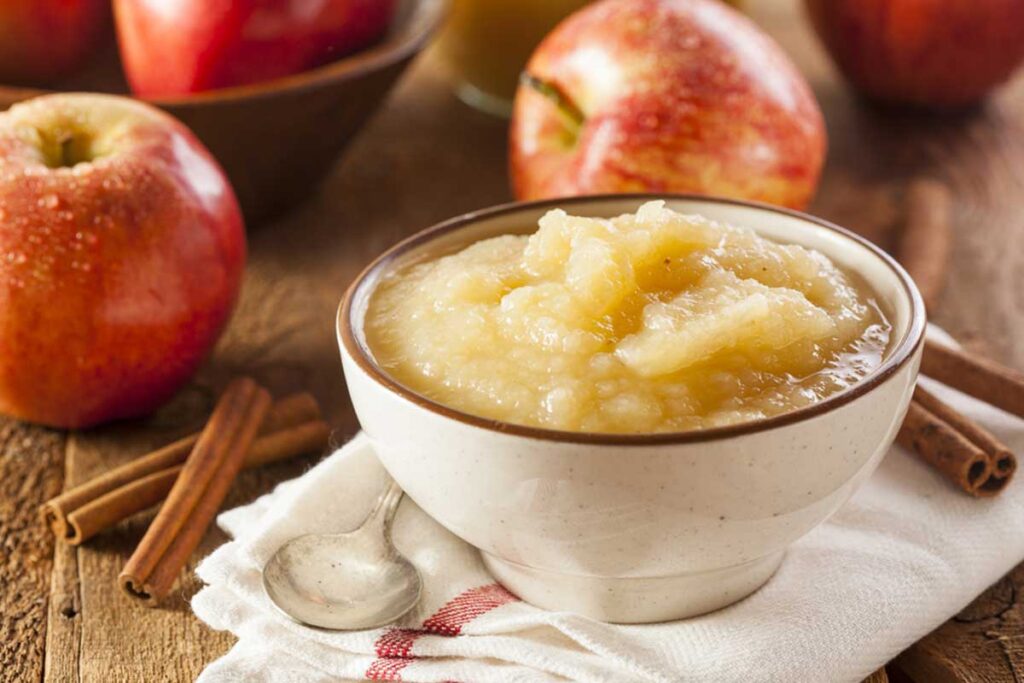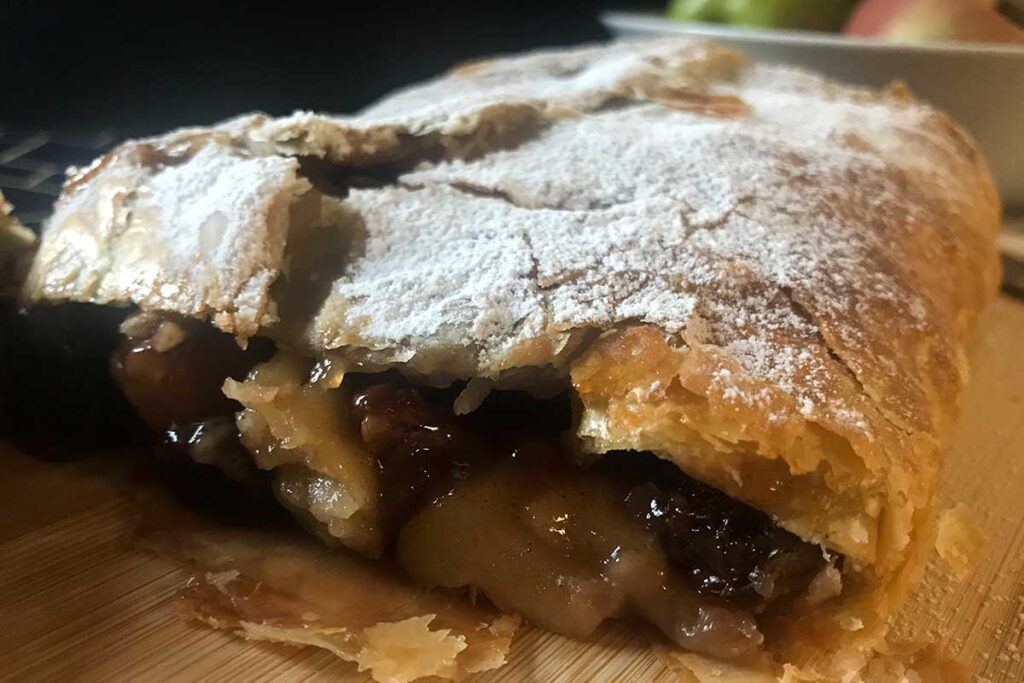 Imported Beers:  straight from the beer menu in Munich
Augustiner-Bräu
Hacker-Pschorr-Bräu
Löwenbräu
Spatenbräu
Staatliches Hofbräu-München
If you decide to try the recipes and through your own Oktoberfest, be sure to share.  I'd love to see the results and share on social media.  Prost!