When was the last time you carved out time for just you and your mom?  Mothers Day is usually a family affair…Mom, Dad, all the kids and often extended family members.  But as a daughter, just setting aside some one on one time with your mom on the big day can be really special.  If that isn't possible, the day before (or the day after) works too.
I pulled together a special, elegant brunch just for two.  I set the table to be real "girly" with all the feminine touches like flowers, linen and fine china.  An elegant cocktail, a delicious meal and a plate of treats, combines with relaxed conversation and a beautiful table for the perfect Mother's Day Brunch.
I'm lucky enough to live in California where the weather is pretty much perfect year round, so I set the table out on the patio and started the brunch off with a Chambord Kir Royale.  The brunch was simple and easy to make…I didn't want a lot of fuss or running around when we were enjoying our time alone.  I made a tasty chicken salad with almonds and grapes and served it on fresh croissants from the local, French bakery.  A side of grapes was the perfect accompaniment.  
I kept dessert simple and served Mini Cheesecake Tarts with fresh Fruit to finish the meal.  It was so pretty to look at and even better to eat.  Fresh flowers, pretty linens and no cell phones, created a special afternoon. So, go ahead, carve out some time for just you and your mom, then put out this delicious, simple brunch and add some of your own personal touches to the table.  Kick back and enjoy.  Happy Mother's Day.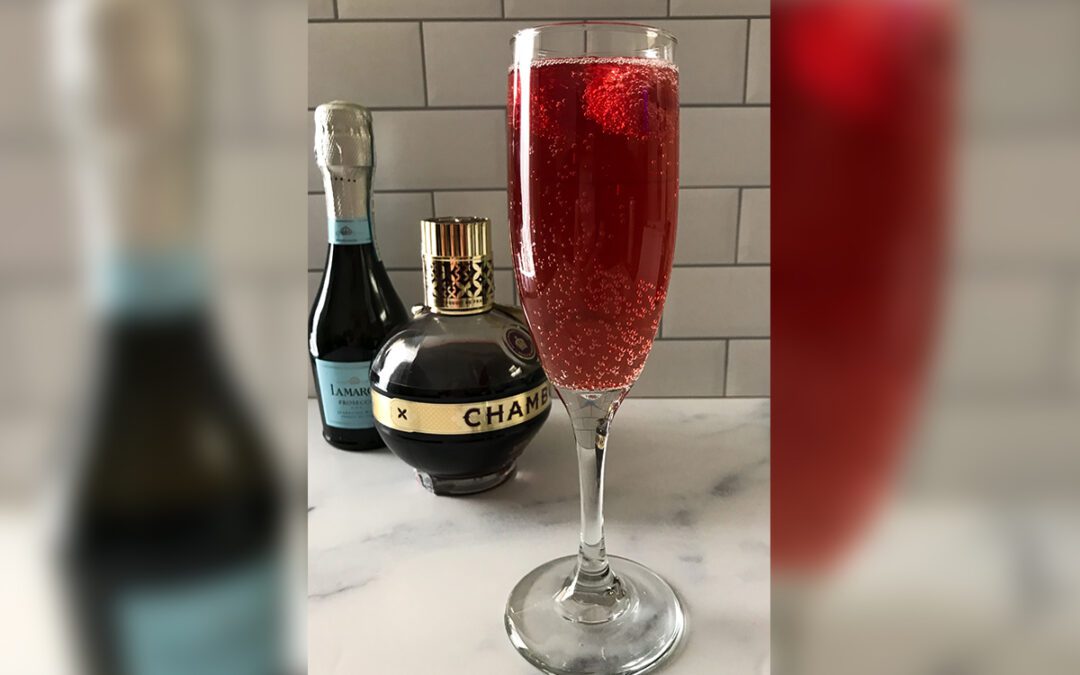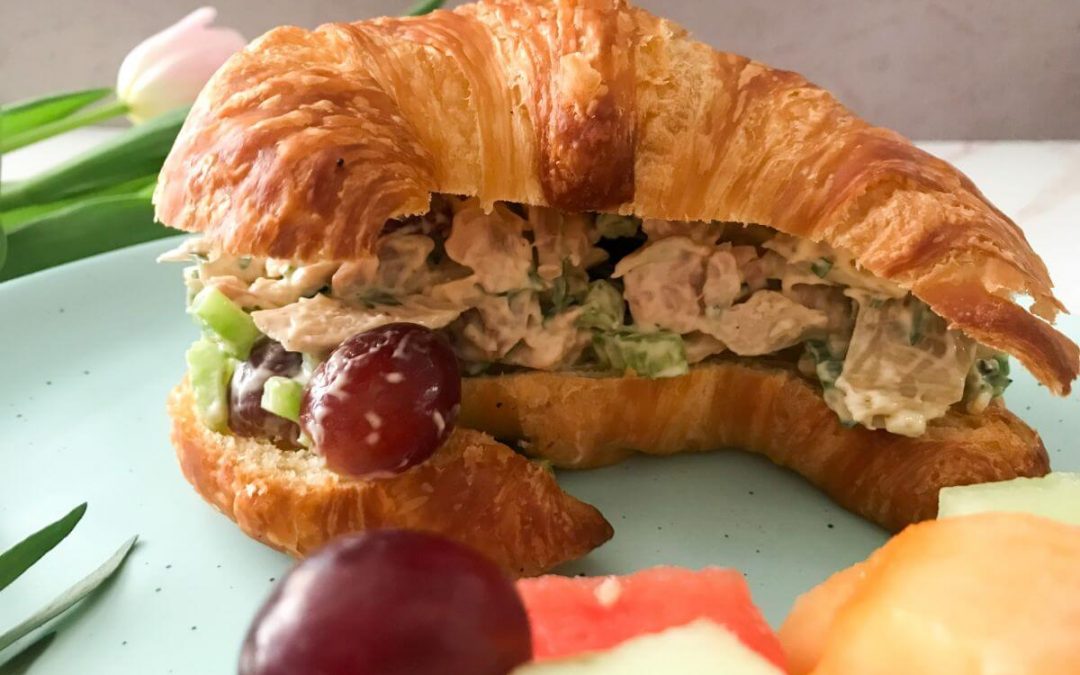 TARRAGON CHICKEN SALAD WITH ALMONDS & GRAPES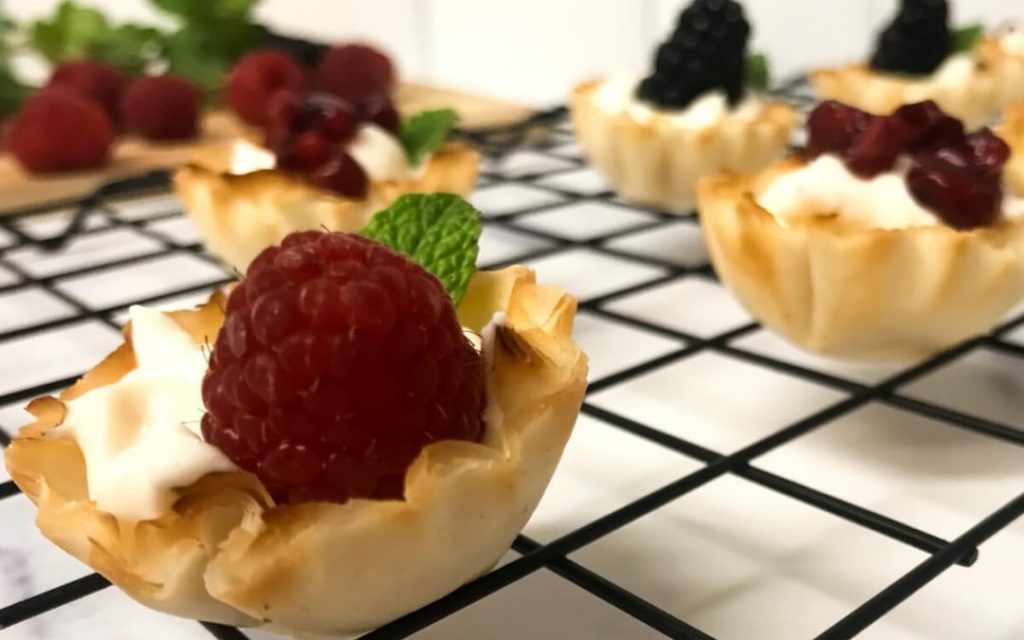 MINI CHEESECAKE TARTS WITH FRUIT
Like this menu?  Want to see other holiday menu suggestions?  Visit my menu page for more ideas.  You can get recipes sent right to your inbox by signing up for my newsletters.  You'll receive recipes, holiday menu ideas, travel suggestions and new food finds.  What you'll never receive?  Spam.  Sign me up for newsletters now!