Some of my best Valentine's Days have been spent with my girlfriends, eating chocolate, drinking wine, gossiping and watching romantic comedies. Over the years, if there are unattached friends, I still have a Galentine's Day night at my house. Yes, chocolate and wine always make an appearance, but so do some great meals.
This year, with Covid still a real threat, Galentine's Day will be a quiet affair.  I'll only be spending the day with my mom this year but still want to make it special.  We have been watching The Crown series on Netflix so that will probably be our "entertainment" of choice on the 14th.  In order to celebrate all that "girl love", I will be making a special meal and including a chocolate dessert and some wine!  It doesn't matter who you spend the day with, but giving a special card and flowers to the person you love is just a thoughtful way to say I love you.  Mom will get both.  A small, simple arrangement of red roses should do the trick.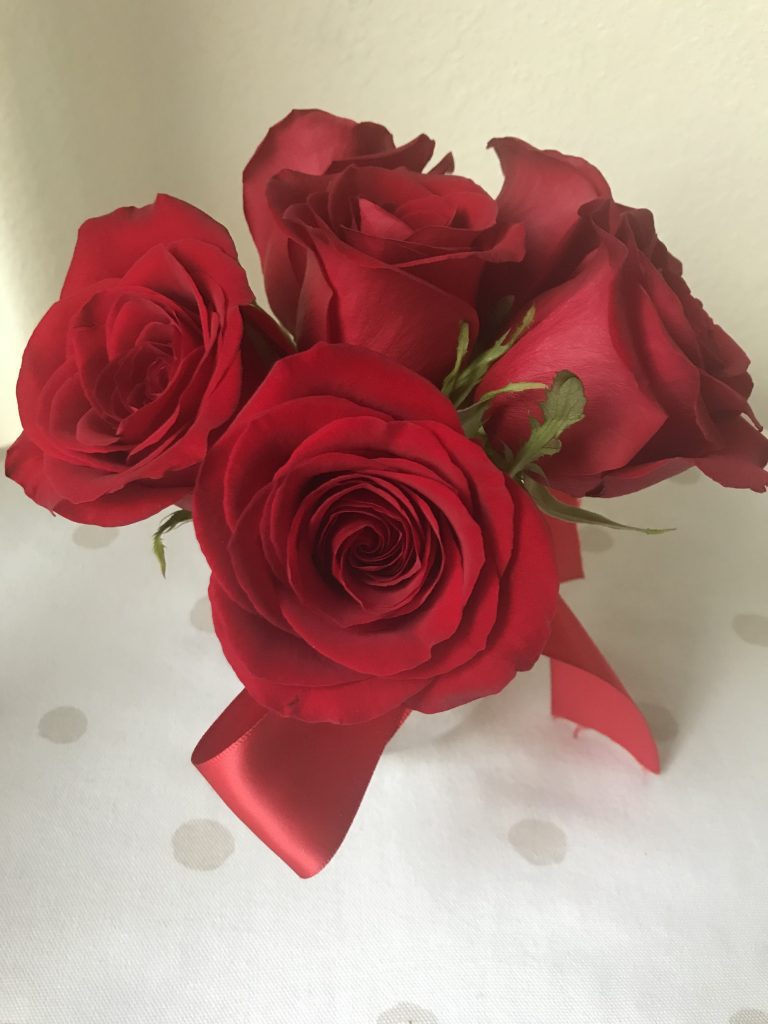 All this isolation this year did have me yearning for a girls night and what better day to get together than Galentine's Day!  Telling your girlfriends how special they are and what they mean to you on a day usually set aside for a significant other, can be even more special.  I've always made a party out of it.  But as we all know, this year has been different.  So, what did I do?  I whipped up a batch of Chocolate fudge (primarily because it was a) chocolate b) easy to make, pack and ship c) I knew it would travel well and my friends would love it.  I sent it out to three of my friends with instructions to have a bottle of red wine on hand (LOL) and organized a Zoom call.  Before you let out a sigh and roll your eyes, this call would be fun….I knew it and so did my gal pals.  We ate chocolate, drank wine and giggled like high school teenagers…it was a blast!  Don't let being alone or unattached keep you from reaching out to your friends and organizing your own special event. Call your friends, have them over (if it is safe to do it) or set up a Zoom Meeting (I know you are tired of those but this one will be fun, I promise!).  Send them chocolate, a funny valentine's day card and tell them to pour their own wine and have your own virtual party.   It doesn't have to be chocolate and wine but it is a winning combination.
For dinner with mom, I have Zucchini Zoodles Shrimp Scampi and Garlic Bread on the menu!  That in itself is a Galentine's Day plus….no worries over garlic breath!  (OK, maybe a little!)  I'm planning on a Flourless Chocolate Torte with Raspberries & Whipped Cream for dessert but we'll see if I get a special request before the 14th.  Whether with girlfriends, family, a significant other or on your own, enjoy the day.  Show them and yourself some love and do it with food, drink and laughs.