I am as impressionable as the next guy and when I saw this fabulous ad on Instagram (A fried chicken leg is being dipped into a jar of this bright reddish/orange liquid and it is completely overflowing…) I immediately went online and ordered a jar.  The power of marketing!
What's more remarkable is that I'm not a big fan of heat!  You know all those people that like to get red in the face, sweat when they eat and need to have their brow wiped while eating?  Well, I'm not one of them.  LOL  So, that ad had to be pretty good to get me to buy a new chili sauce.  I think the sales point was that it was packed with crunchy garlic and shallots and I'm a big fan of texture.  So, I was kind of excited when it arrived.  I knew I was going to have hours of fun experimenting in the kitchen.
When I was on line, I noticed they sold a pack of three varieties:  black truffle, extra spicy and the original.  I stuck with the original for my experimentation.
So, what is Momofuku Chili Crunch.  Here's my findings:
 It is a spicy condiment.
It is a chili oil with some crunch and texture from garlic and shallots,
It is spicy…very, spicy.
It is a chili oil that you can cook or sauté food in.
You can use it as a dip or as part of a sauce.
You can use it to flavor stock, gravy or sauces,
It is good!
Over the course of using the product, I altered my measurements on this product multiple times and depending on who was eating the food and what their tolerance for heat was, determined how much I used.  Here is what I would recommend.  For heat, use the product sparingly and serve extra on the side.  If you know for sure that your guests love heat, then up the usage while make the dishes.  I mentioned earlier that they sell an "extra spicy" version of this and I can't imagine how hot that must be!!!  LOL  I already know that would be way too much for me but again, know who you are cooking for.  I have a brother-in-law who can't get enough heat.  I've bought him killer hot sauces that come with warnings and he has loved them.  Go figure!
So after playing with the Momofuku Chili Crunch, I came up with four recipes that got a round of applause from multiple people so I'm sharing with you here.  Remember, you can always add more (or less) to get the heat level that works for you.  In no particular order, here are four of my favorite recipes using the Momofuku Chili Crunch.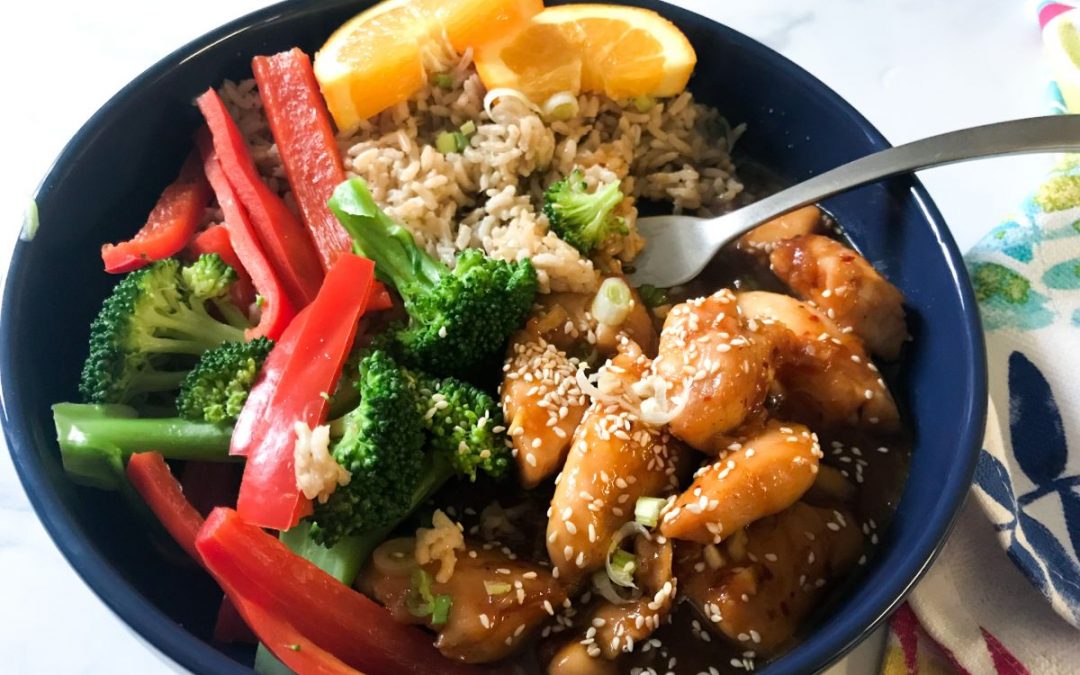 BAKED SHRIMP EGG ROLLS WITH DIPPING SAUCE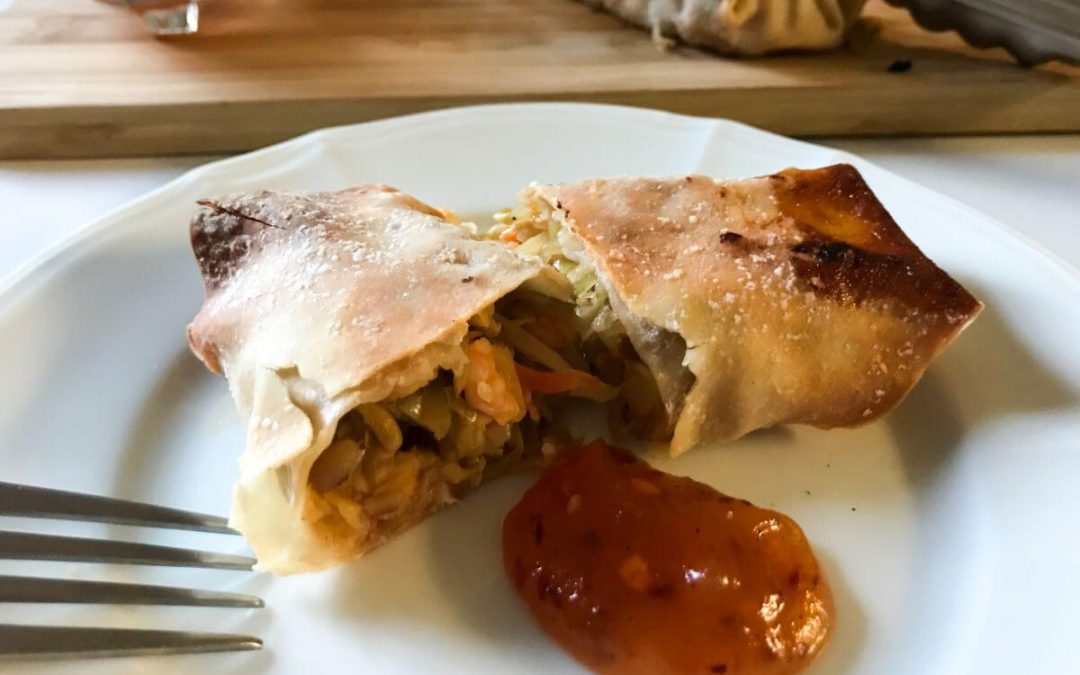 MOMOFUKU & HOISIN CHICKEN WINGS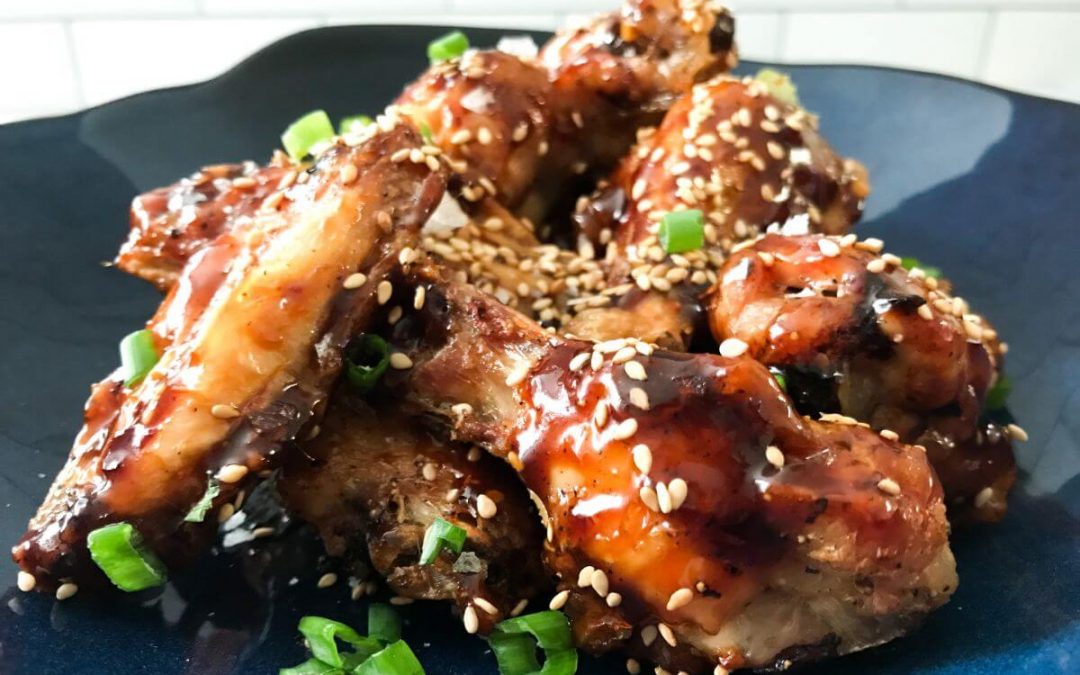 BAKED BRIE WITH WALNUTS, BROWN SUGAR, HONEY & MOMOFUKU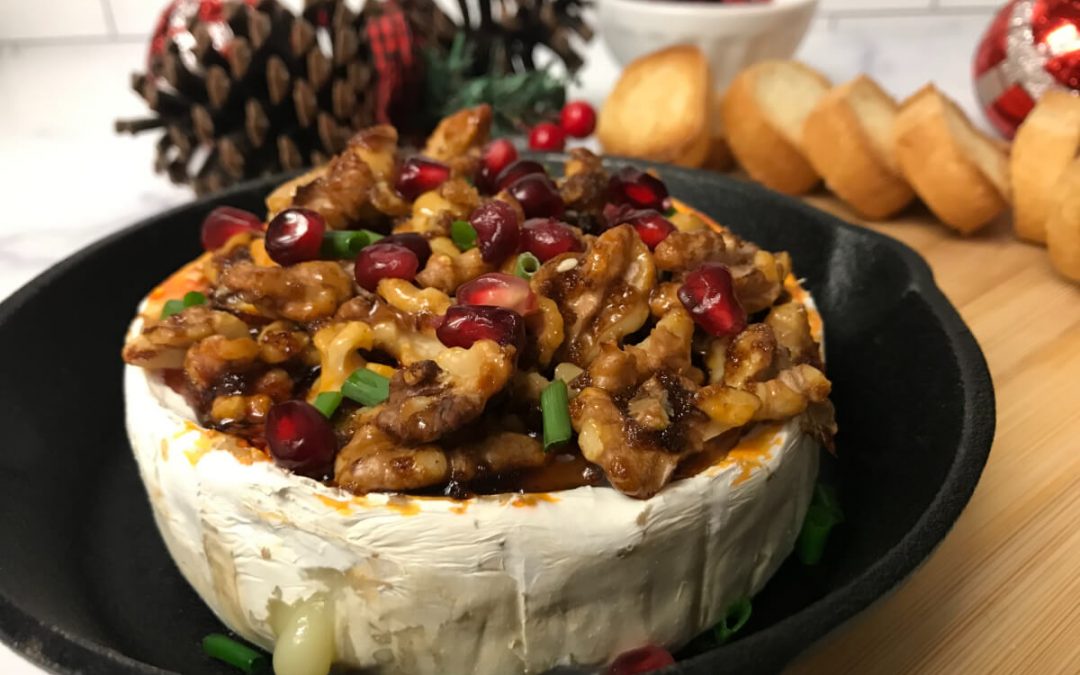 All of these were complete hits with my guests.  I served the baked brie over the holidays and it got raves.  I've made the Healthier Orange Chicken multiple times now and everyone has loved it.  I keep the jar of sauce on the table for those that want more heat.  But what I'm most excited about is Super Bowl Sunday!  I've made the Momofuku & Hoisin Chicken wings alot this month and I'm serving them first on game day.  Because I bake them, I am planning on trays and trays of these for the gang.  A simple toss in the sauce at the end and a sprinkle of sesame seeds and green onion and I've got platters of delicious, upgraded "pub grub".  Try these…you won't be sorry!