I love Thanksgiving! It is one of my favorite holidays to prepare for. I've got lists and ideas and folders of recipes I might try. (Yes, I still like to keep paper lists and often have paper recipes I've torn out of magazines and collected all year and have written on and/or tried or altered with notes on how to do it better at Thanksgiving.) Those lists keep me sane through the holidays. Is there anything better than crossing something off a list? It actually gives me more pleasure than popping those plastic bubble wrap thingies…LOL.
There are tablescapes to consider, flowers, platters, napkins and silverware to take out and wash and polish. It is one of those holidays where you are usually feeding people all day and there are multiple courses and it is just fun. Football is blasting in the background, people are hollering at the TV and munching on football snacks way before dinner hits the table so it takes a lot of work and planning.
Just for the record, I've had some wonderful Thanksgiving meals just for two. Quiet and elegant and oh, so calm! LOL. But in general, I grew up in a big family and football was, and still is, one of my favorite sports to watch. It just doesn't FEEL like Thanksgiving unless the Macy's Parade is on in the morning and then is immediately followed by a marathon of football games.  The background noise of the announcer, touchdowns and hoots and hollars from living room is like Thanksgiving music to my ears!
It actually works well for me in the kitchen. If I've planned everything right, everyone can be watching the game and have plenty to eat and drink while I work on the main event: "Da Feast". (Or should I say, the beast?) But I'm not going to sugar coat this, it takes a lot of planning to make it look easy. Although to be honest, I'm not sure I make it look that easy…there always seems to be a lot going on and a lot of last minute touches needed – but I try. However, over the years I've come up with tons of do ahead recipes that let me spread the holiday preparation out over several days and reduce the stress and rushing around on the big day.
That is what I'm going to share with you today, my Top Five Thanksgiving make ahead side dishes.  I have some tried and true recipes for all the "main sides". You know the ones: stuffing, gravy, cranberry sauce, mashed potatoes and sweet potatoes. You really can't eliminate any of these for a proper Thanksgiving feast. Each of the following recipes has been used over and over for years. Yes, I shake something up every year and I'm always adding and subtracting recipes (But that's what I do!!!). However, if you have these five basic side dish recipes in your arsenal of tricks, you can reduce your stress levels in half…or at least make a dent.
With no further delay, let's start with Nanny's Stuffing. Passed down from my grandmother to my mom and now me, this is the family's stuffing recipe. Over the years I've had people that don't eat pork, don't eat bread, want fruit and nuts in it, etc. I've made 100 variations of this stuffing but for all of you, this is the original. It is simple and easy to make ahead of time. Just put in a casserole dish and keep in the fridge until about ½ – 1 hour before baking it off. You'll want to get it to room temperature so baking time is the same as the recipe. NOTE: Do NOT stuff this in a turkey and keep it overnight in the fridge. We don't want any germs or bacteria forming. If I haven't mentioned this before, I don't want my stuffing inside the bird. Why? 1) It slows down the cooking time and it takes forever to cook through 2) because it takes so long to cook the whole stuffed bird, the meat will dry out and 3) I don't like soggy stuffing. I like the crispy parts you get when you bake it in a casserole dish.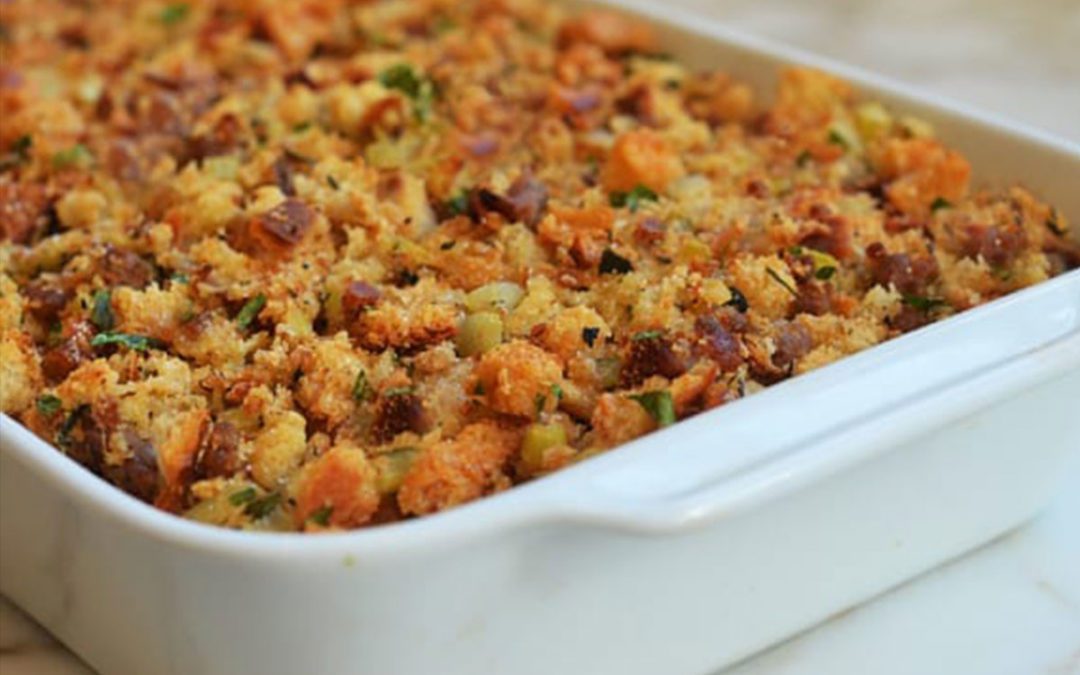 Make ahead Mushroom Turkey Gravy is a must for reducing stress created by trying to make gravy from scratch at the last minute. While pan gravy made from the drippings is delicious, it can be a ton of pressure to make when you have all these other dishes to get to the table. This is delicious and is fortified with all the juices that accumulate when the turkey is resting. You can just add them to this gravy (made the day before) and get a flavor boost. I love that it has mushrooms and is another way to get a veggie in during the holidays.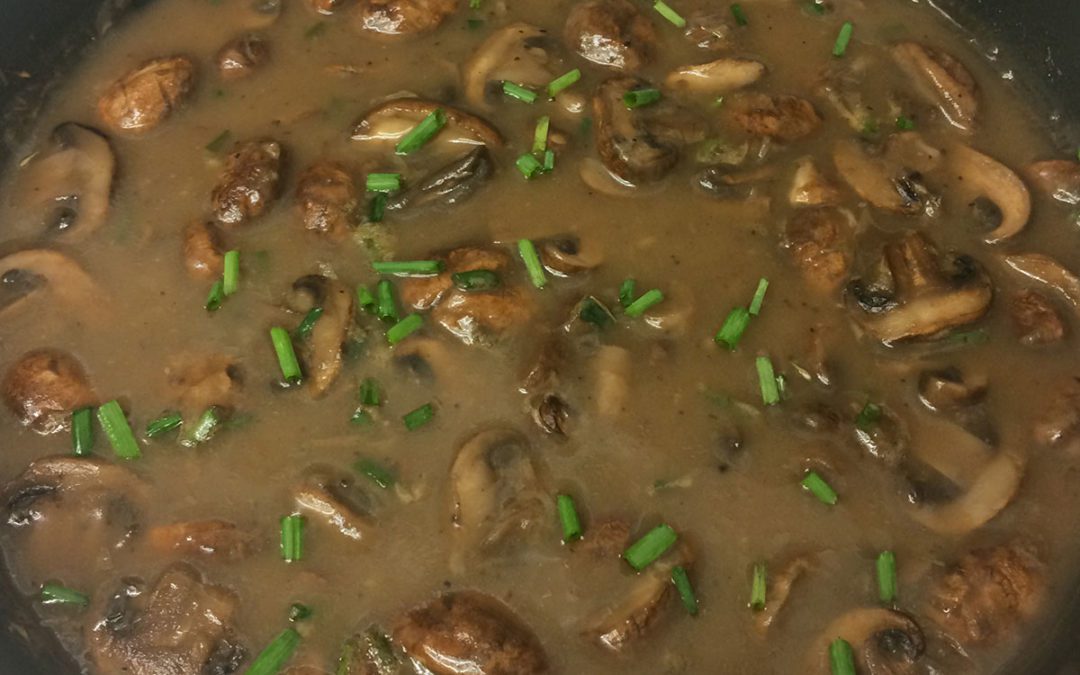 OK, two down and three to go on the best Thanksgiving make ahead side dish recipes. My sugar free Cherry Cranberry sauce is easy to make and has a nice sweetness from the cherries. By using monk fruit to sweeten the sauce, I'm eliminating a major source of sugar in this recipe without sacrificing flavor. This is my "go to" cranberry sauce recipe for the holidays and I'm sure it will be yours too.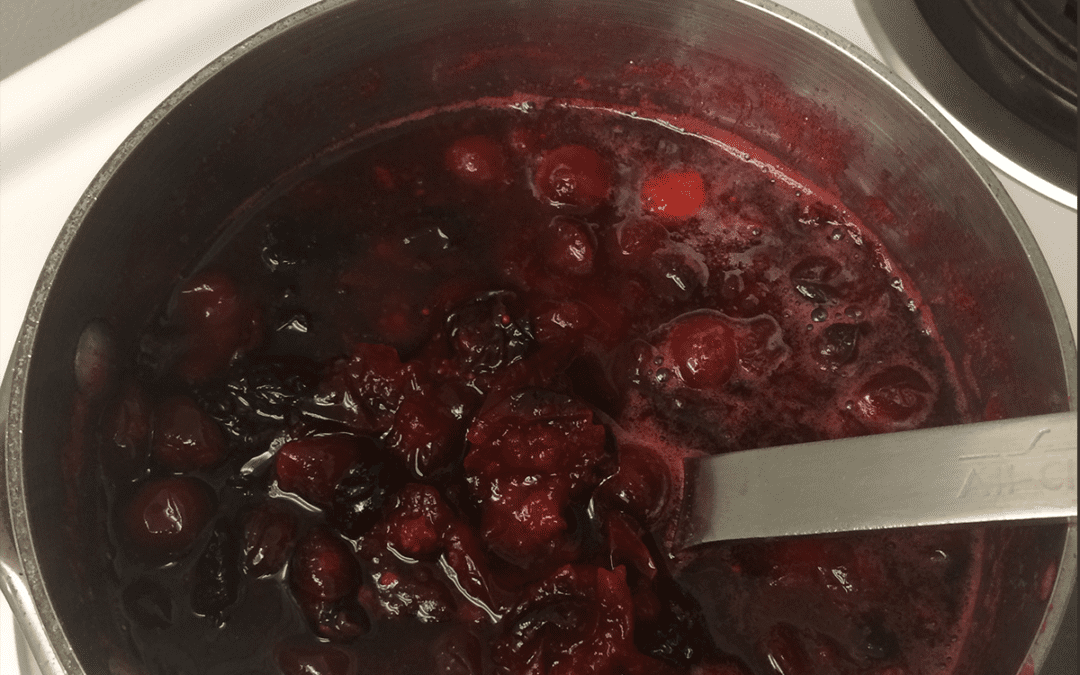 Every Thanksgiving table needs mashed potatoes. Period. While not my favorite, mashed potatoes are mandated by my niece and what my niece wants, she gets. This recipe is decadent and packed with flavor. Make it the day before and then just bake it off on the big day. People always rave about them so you know they are a fan favorite. One note here: whatever you do, never mix/mash/whip or blend your cooked potatoes in a blender or food processor. That is a recipe for disaster. The potatoes will be gummy and like paste. Always mash them by hand. Serve them right in the dish you baked them in and you have another dish made in advance.
DECADENT MAKE AHEAD MASHED POTATOES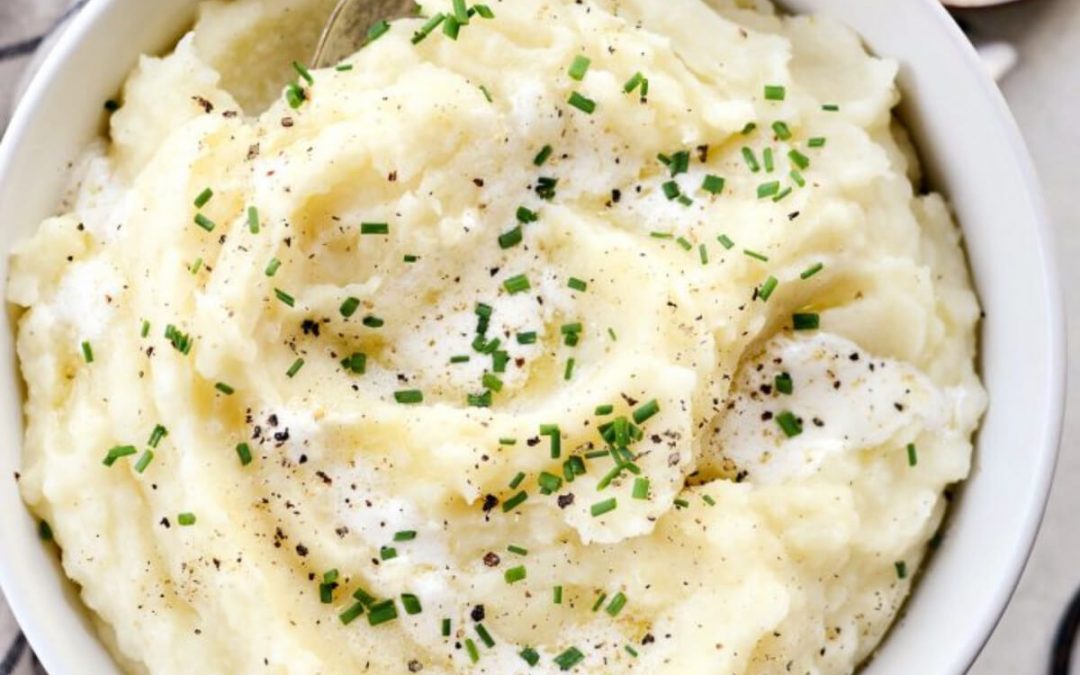 My final make ahead dish is a sweet potato casserole: Sweet Potato Soufflé with a Crunchy Streussel Topping. This is a much more elegant and grown up version of the traditional Sweet Potato Casserole you usually see. No marshmallows to be found anywhere! Pecans run through the topping and provide the perfect crunch to this sweet and savory dish. Needless to say, since I don't eat mashed potatoes, this takes up a big piece of real estate on my dinner plate. Well deserved, I might add. Definitely give this one a try.
SWEET POTATO SOUFFLE WITH A CRUNCY STREUSSEL TOPPING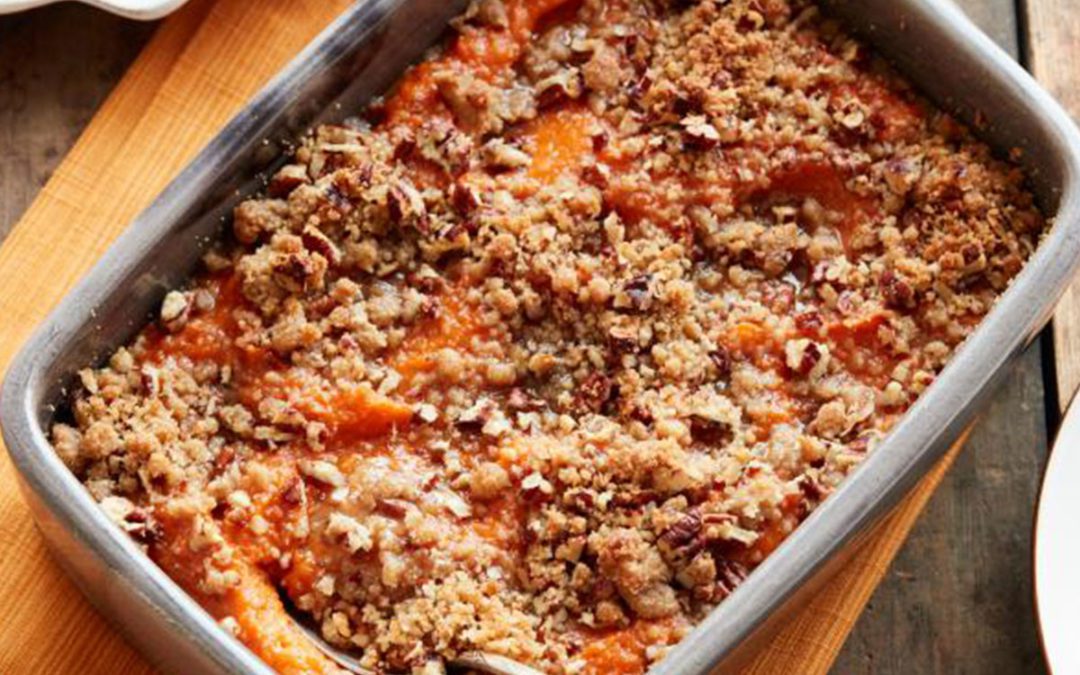 Five dishes made ahead can save you hours of time in the kitchen "the day of". Give one or all of these a try this holiday season and see how much easier the holidays can be. Happy Thanksgiving everyone.