Sheet pans, once for baking cookies are now used to cook entire meals!  It makes sense, right?  Everyone is so busy and trying to get a meal to the table in the middle of the week is for most people, another "thing" on the list of "things" to do.  Even for those of use that love cooking, there are times when you just need to get a meal pulled together fast and easy.  Doing the whole meal on one sheet pan (Easy clean up made easier if you line the pan with tin foil.) just makes sense.  My goal with this post is to give you three tried and true sheet pan recipes that can get dinner on the table in under an hour with little to no stress.  Simple, delicious and fast were the goals.  You'll let me know how I did after you try some of these.  I make lots of sheet pan meals and even more "one pot wonders".  It really makes a lot of sense if you are feeding a lot of people or are short on time.  I can't be whipping up 4 course meals everyday of the week but I do want delicious and nutritionally balanced meals on the table as often as possible.  Sheet pans can make this happen.
I decided on one dinner recipe for each protein category:  Beef, Chicken and Seafood.  Believe me, the options are endless but my thought was if you had three in regular rotation, you would always have an option for a fast and complete meal.  You could get these done any time you were rushed and you and your family or guest would be happy with the results.  They are all simple enough that you could easily swap different cuts of beef, or chicken or try a different fish if you didn't have the called for ingredient on hand.  Let's keep it simple, right?
Here are my tips for a successful sheet pan dinner:
Cover your sheet pan with tin foil or parchment paper for each cleanup.  The last thing you want to be doing is scrubbing pans after dinner.
Cut up veggies and proteins about the same size and/or use veggies and protein that take about the same amount of time to cook.
Preheat your oven so food starts cooking as soon as you slide the baking sheet in.
Prep veggies, meats or marinades ahead of time if you can.  Saves a lot of time and stress when you get home from work and everyone is looking at you for something to eat.  OR if you are like me, close the laptop for a half hour to get to dinner!
Serve your meal family style to avoid individual plating in the kitchen OR if appropriate, serve the meal right on the sheet pan like I do with my Steak Fajitas.  Everyone can dig in and it becomes a little more fun!
Don't worry about missing ingredients…just substitute.  No carrots?  Use potatoes, broccoli or some other veggie you have in the house.  No Cod?  Use Halibut, Tilapia or shrimp.  Get creative…if you can make it on the stove, you can make it in the oven.   And if you make it in the oven, there is a lot more "hands off" time for you to do other things.
Sheet pan dinners and meals are fabulous for serving a large group…you can get so much done on one sheet pan.   Your protein, vegetable and starch can all cook at the same time.   You can also get a lot of your prep work ahead of time so you are just putting everything on the sheet pan and popping it into the oven right before guests arrive.  No standing at the stove when you can and should be with your guests.  If you haven't done any sheet pan cooking yet, this is going to be a game changer for you.
So, here we go.  The best Sheet pan dinners in all three categories: Beef, Chicken and Fish.  Be sure to let me know which one you like best.
THE BEST SHEET PAN STEAK FAJITAS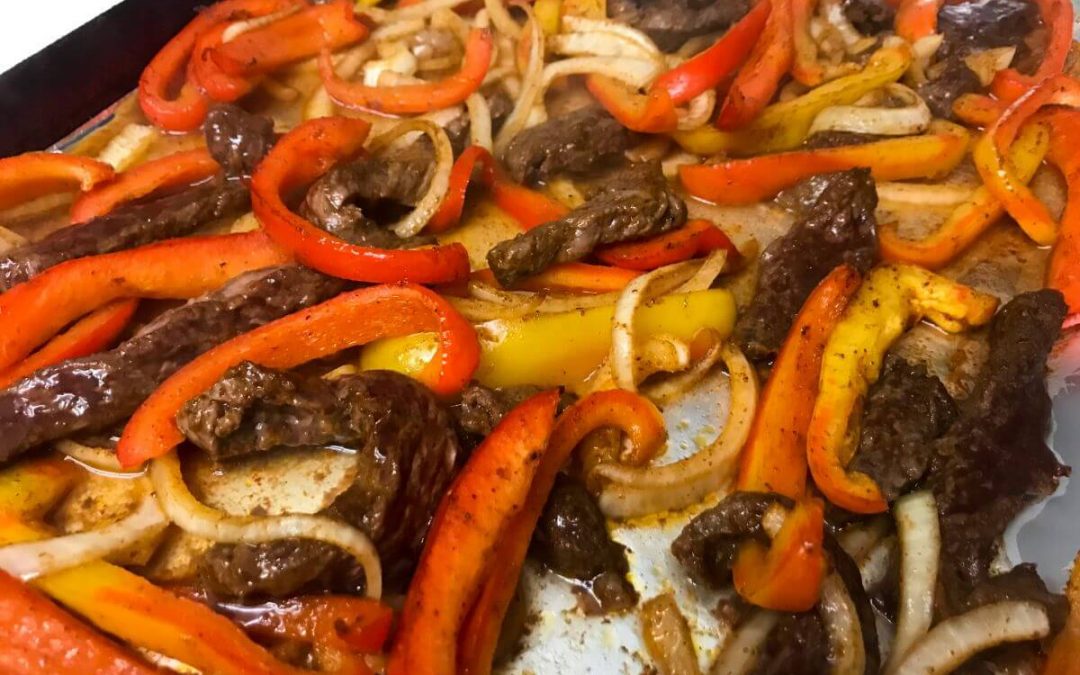 SHEET PAN LEMON COD ON CRISPY POTATOES WITH ASPARAGUS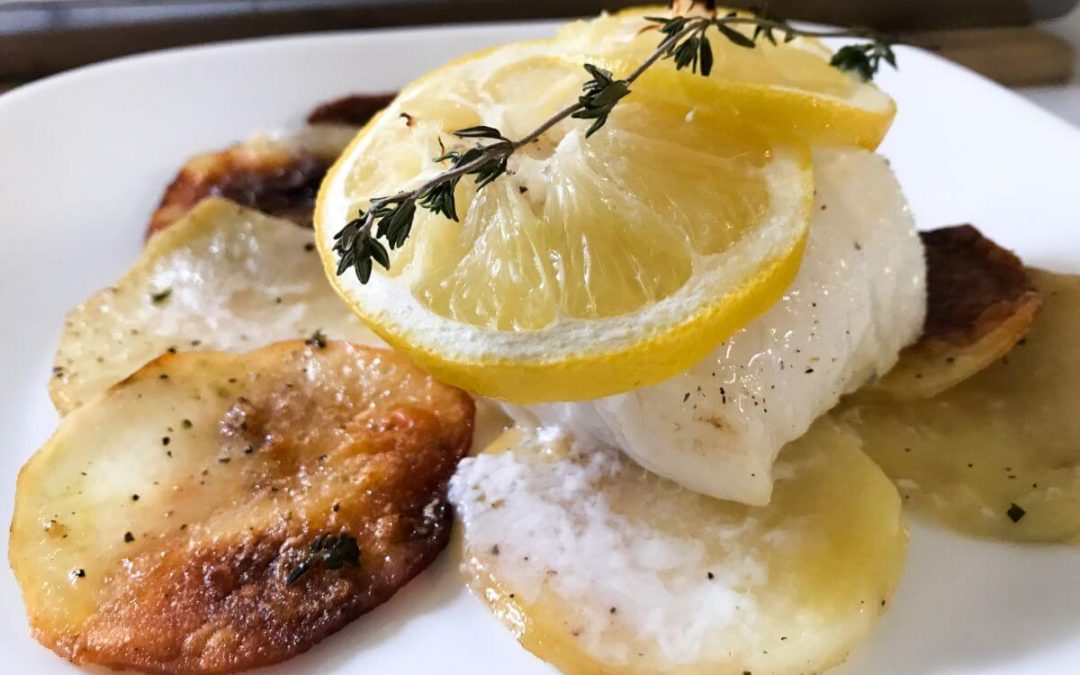 SHEET PAN STUFFED CHICKEN BREASTS WITH CARROTS & NEW POTATOES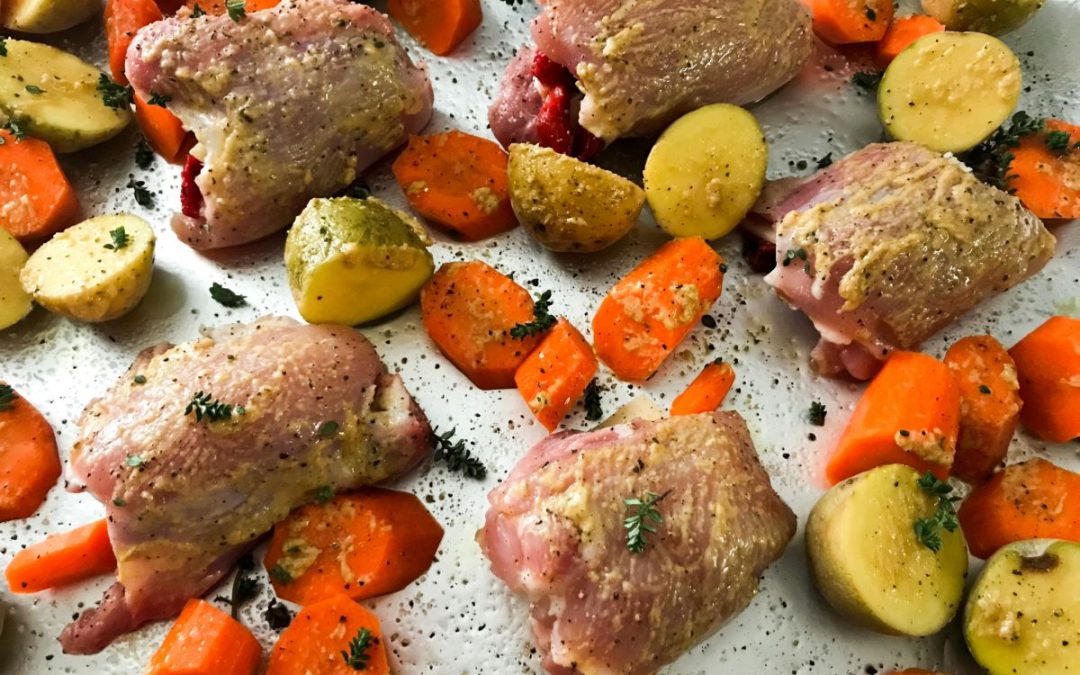 FYI:  If you decide you love this whole "cooking on a baking sheet" idea, check out my great sheet pan brunch:   Kodiak Apple & Walnut Sheet Pan Pancakes…so good!