Berries get all the love. Everyone wants an apple a day. Watermelon is the star in the summer along with peaches, plums, cherries and nectarines. You need a banana (no matter what the crazy people say) for potassium. Citrus gets used all year with a squeeze here and a squeeze there. But what about the pear? The poor pear … you just don't hear much about them. I know, there is the occasional "poached" variety around the holidays…and of course, there is Meg Ryan's description of what a pear tastes like in City of Angels:
Seth: What's that like? What does it taste like? Describe it like Hemingway.
Maggie: Well, it tastes like a pear. You don't know what a pear tastes like?
Seth: I don't know what a pear tastes like to you.
Maggie: Sweet, juicy, soft on your tongue, grainy like a sugary sand that dissolves in your mouth. How's that?
Seth: It's perfect.
But honestly, you just don't see a lot of recipes or a lot of time devoted to pears on cooking shows or blogs. I decided to tackle the pear and see what creative ways I could use them. Personally, I love them. It is one of my favorite fruits in the winter months. But I must admit, I hadn't cooked with them much. I had this one delicious appetizer in my arsenal: Pear and Brie Quesadillas (My family went nuts for them one Christmas and they have stayed in regular rotation ever since.) But I really wanted to try them in other dishes.
I got some great inspiration after looking around and tried about a dozen different uses. Everything from sauces to dessert and some interesting things like a topping for steak…you heard me, steak! I've included just the best pear recipe links in this post. Those are the ones that drew claps from friends and family. The others, well, let's not talk about those!!! You win some, you lose some. This whole experiment turned into one delicious, never ending "taste" after "taste".
Since I have primarily just eaten pears as a snack, I had my favorite: the Bartlett. It was always soft and sweet and pretty much the way Meg Ryan described it. But I found when making some dishes, that a firmer pear worked better. When making pear sauce for example, firm pears like the Anjou Pear and/or a mix of pears (green and red) created great flavor…much the way mixing and matching apples does. It also didn't break down as fast and they maintained some texture after cooking for a longer period of time. So for each recipe, I've listed the pear type that I used but honestly, have your own taste test…buy what's fresh and experiment. You'll find the ones you love best. I chose a firm pear for my roasted pears with granola and maple syrup since it was going to be in the oven for at least a half hour and I wanted to be sure it didn't fall apart. The Anjou worked perfectly in that recipe.
I have worked with Asian pears in the past but mostly as an addition to a sauce or marinade like in my Korean Beef Bulgogi Wraps. The sweetness of the grated pear added just a fabulous balance to the heat in the dish. So, I guess I lied…I have two dishes that I make a lot that use pears although in that recipe, the pear isn't the star! It may not be the star but it definitely has an award winning supporting role so I've included it on my list of favs. No matter what recipes you try, I think you are going to look at pears a little differently from now on. They are really underrated and deserve a spot in your menu planning. These recipes will get you started.,
With no further introduction, here are my top six Pear Recipes (At least so far!) for January: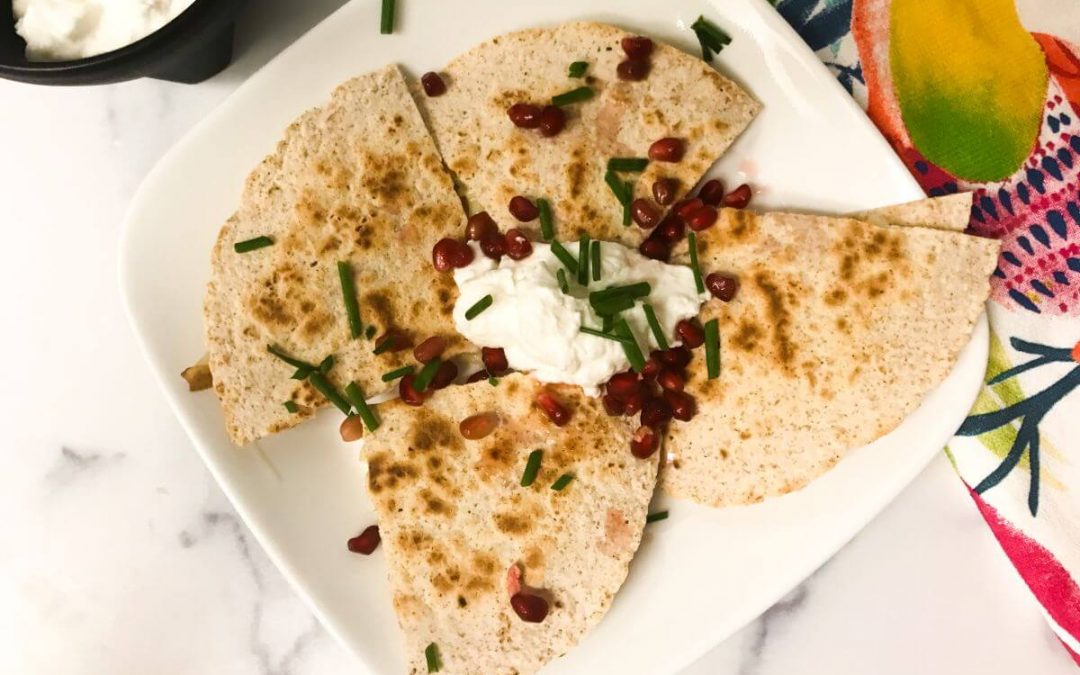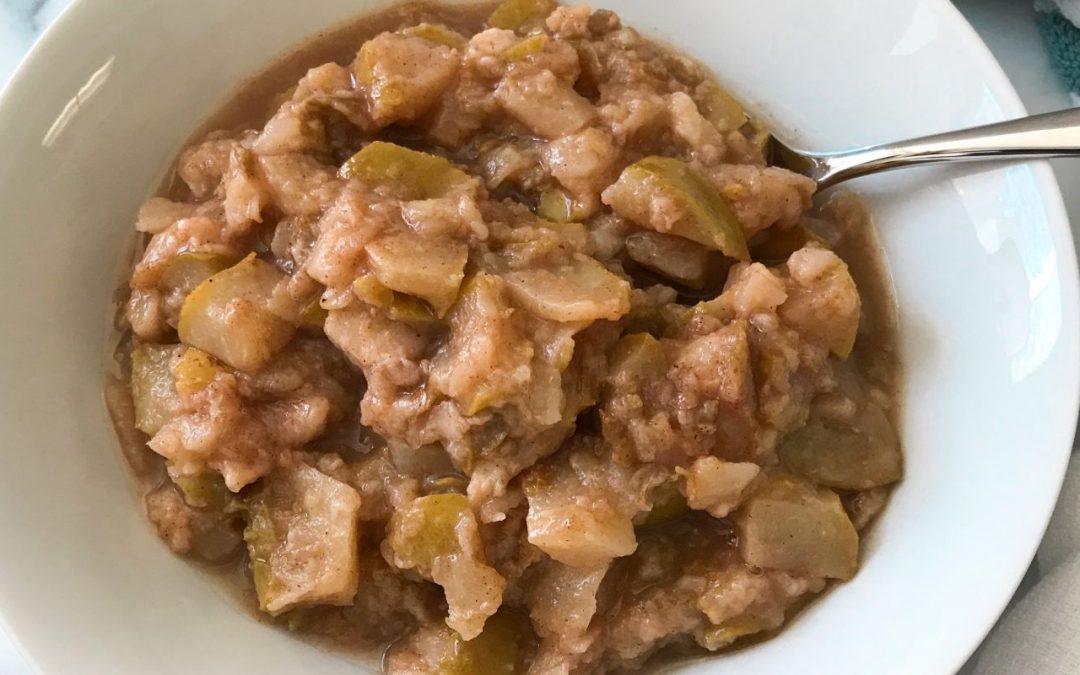 PORK CUTLETS WITH CHUNKY PEAR SAUCE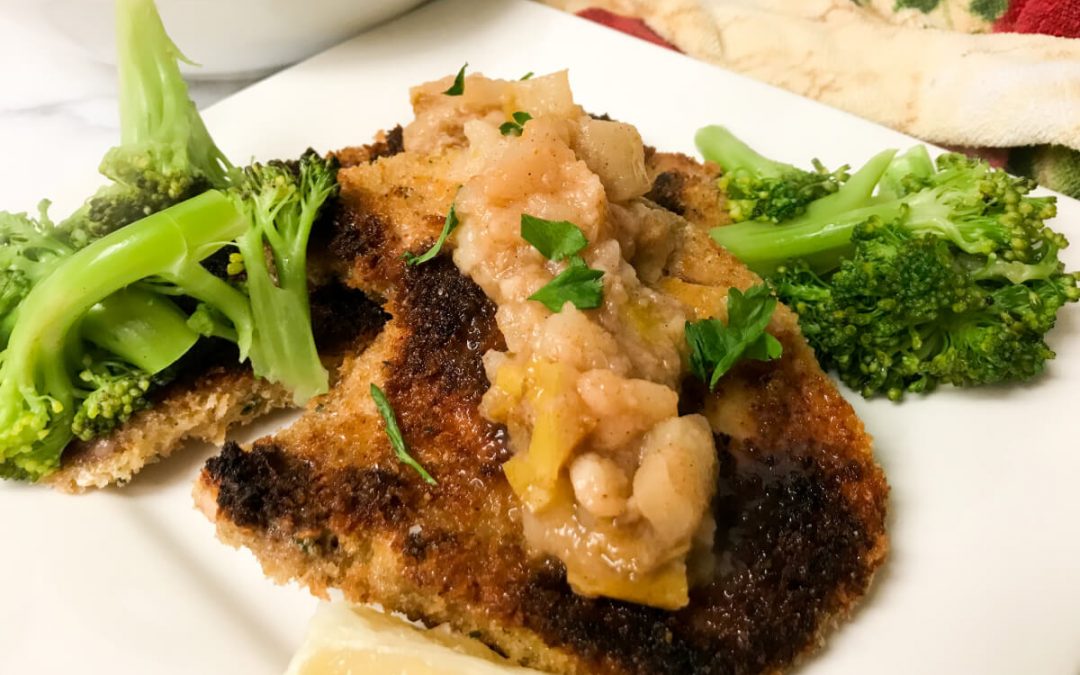 ROASTED PEARS WITH GRANOLA & MAPLE SYRUP