There are great pancake recipes in every mom's kitchen; in every part of the world.  Different nationalities celebrate this basic dish using different local ingredients.  Here in the US, we gravitate to a light, fluffy buttermilk pancake as our "go to" breakfast food.  But have you noticed how recipes pop up all the time for healthier versions, different flavored versions and really interesting takes on the pancake?  Well, I have.  Since I like "playing with my food", I've tried all kinds of both sweet and savory versions of the pancake.  Some with great success (those you'll see here) and those I'd rather not discuss!  
As a kid, if we got pancakes, they came from a box of pancake mix.  Period.  But if my Dad got in the kitchen, all of a sudden a potato pancake would show up and it would be for dinner!  As a kid, that rocked my world.  That was my idea of a fun night!  Potato pancakes loaded up with sour cream just seemed liked the most decadent thing in the world…then, to serve it at dinner?  WOW!  That was probably my introduction to different kinds of pancakes and to this day, potato pancakes remind me of my Dad and they are comfort food for me.  Honestly, fried potatoes with sour cream are not on the menu everyday so when I do make them, I enjoy them and know it is a special treat.
For this post, I pulled together my best recipes for pancakes – both sweet and savory.    Try one or all of them but each is special in it's own right.  As with most of my recipes, you can substitute ingredients but I've given you my favorite take on all of these classics.   All of these recipes are for two.  So grab your better half, roommate or a friend and whip up one of these treats.  So, for the 7 Best Sweet and Savory Pancakes, let's start off with Dad's potato pancakes.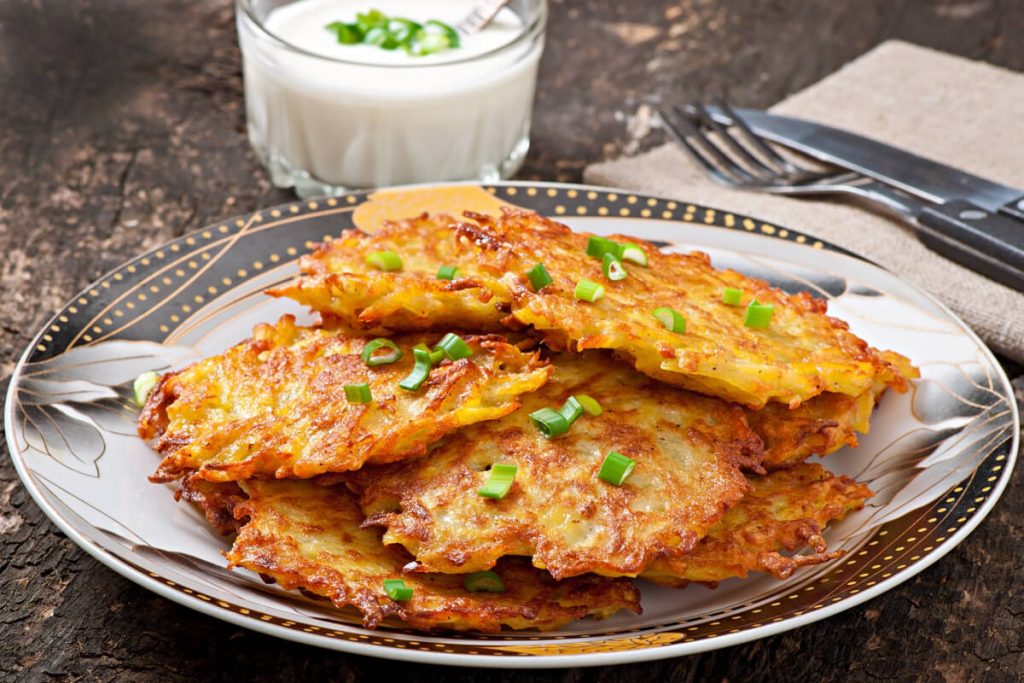 POTATO PANCAKES:  served just one way (my dad's way) with sour cream.  If you choose to deviate, fat free Greek yogurt is a good choice.  This is a great brunch dish, side dish or appetizer if it is made small and served before your main meal or as a finger food at a cocktail party.  This is a family favorite.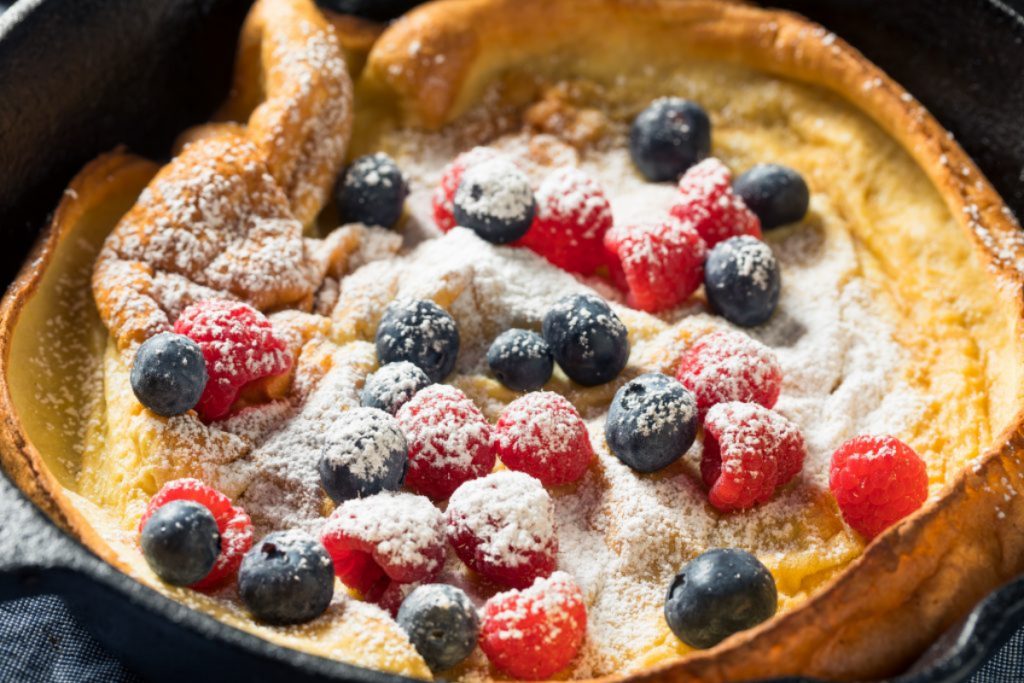 DUTCH BABY:  This is a showstopper!  When brought to the table, it just deserves the applause it gets.  Easy to make and beautiful to look at, this should be on every cooks brunch menu.  While this recipe uses fresh berries and confectioner's sugar, I've also made it with apple slices sauteed in butter and cinnamon with fresh nutmeg on top.  Oh, Baby!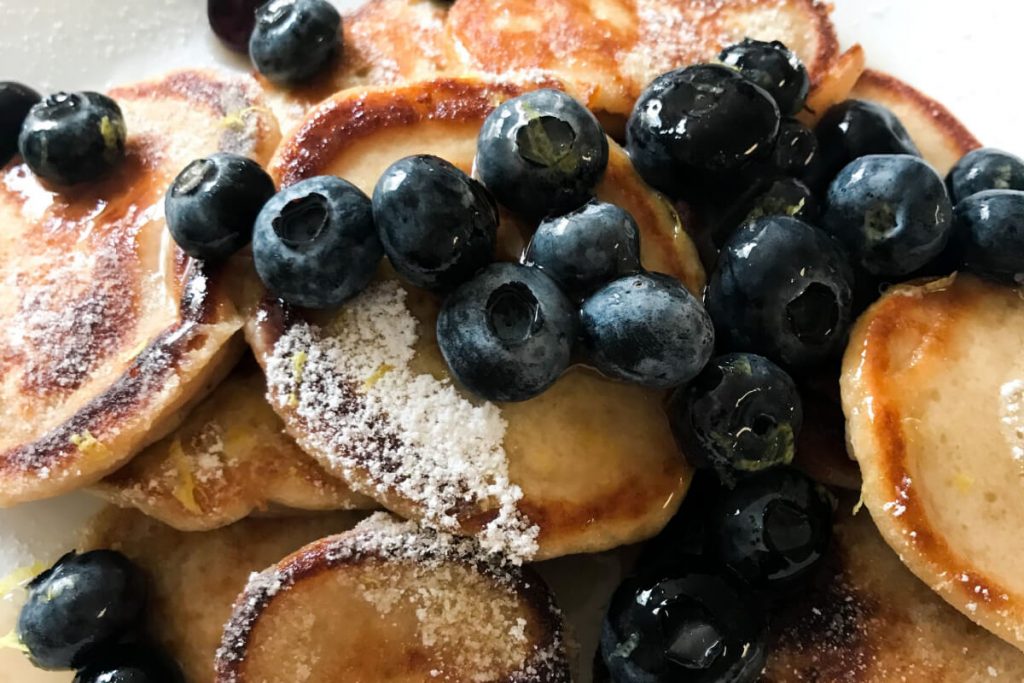 MINI LEMON PANCAKES:  These dollar-sized pancakes just beg to be piled up on a plate, dusted with confectioners sugar and doused with syrup and berries.  Kids love them because of the size and they are just adorable to look at.  I use one of my favorite pantry staples, Kodiak Cake Mix to make these so they are packed with protein and whole wheat.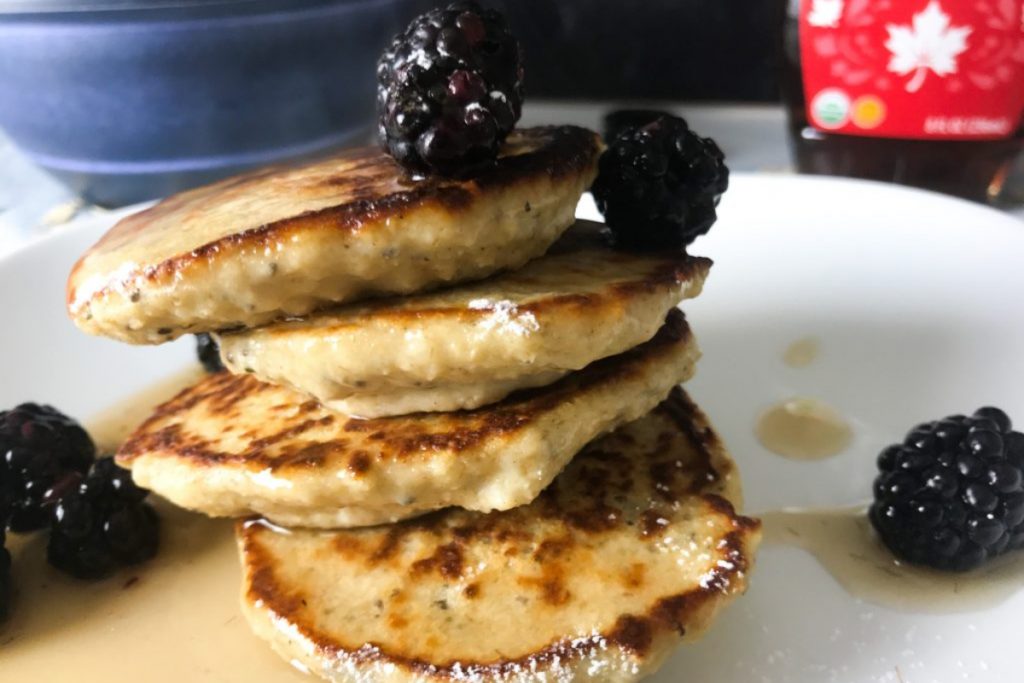 LIGHT & HEALTHY OATMEAL PANCAKES:  These are just plain 'ole good for you.  Made with oatmeal, flaxseed, unsweetened applesauce and yogurt, they are just a powerhouse of healthy ingredients.  They are easy to make, taste great and there is no guilt devouring a plate of them.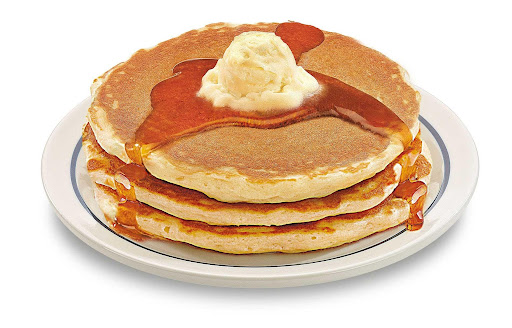 BUTTERMILK PANCAKES:  Your All-American, buttermilk pancakes just has to be in your arsenal of mastered recipes.  It is a classic and everyone should master the easy and simple recipe so you can whip them up any day of the week with no stress.  Topped with your basic syrup and butter and you'll have a winner every day.  This recipe is perfect for two!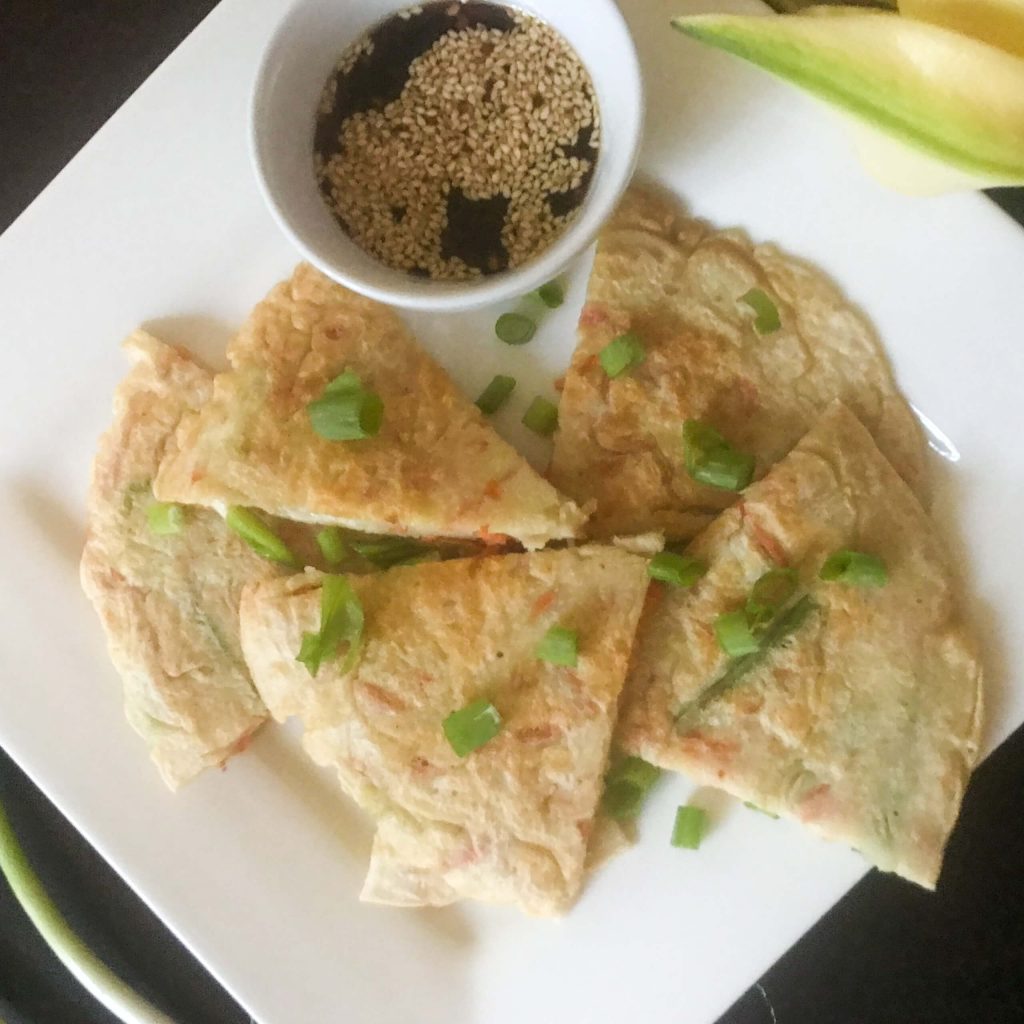 KOREAN STYLE VEGGIE PANCAKES WITH DIPPING SAUCE:  These are great served warm or at room temperature making it a great entertaining dish.  You can serve this as an appetizer, side dish or as a light lunch.  It is just so tasty, easy to make and a nice addition to your recipe rotation.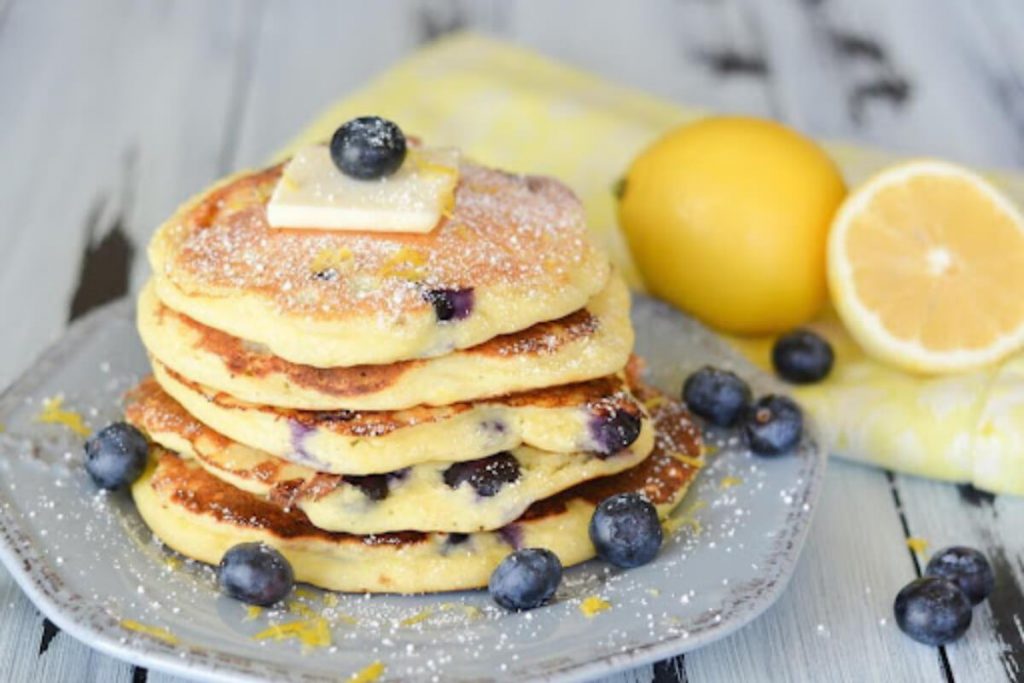 LEMON RICOTTA PANCAKES:  There is a reason this shows up on every chef's website, Instagram feed or cookbook – they are delicious!  Light, fluffy, lemony and oh so good with blueberries, these pancakes will wow your family and friends.  Just learn to make this.  Don't second-guess yourself…this is a winner and you are going to be mad that you didn't make it sooner.  For this recipe, I've lighted it up across the board.  I've used swerve sugar substitute, sugar free syrup, low fat ricotta and light butter.  That is a significant savings in calories and points for all my WW friends.  You don't have to lose the flavor to still eat pancakes like everyone else.  As always, you can't offend me by using full fat and real sugar.  Make it your way and use the recipe as a guide.

And there you have it, my 7 Best Sweet and Savory Pancake recipes.  Believe me, there are many, many more and I'm sure future posts will include things like my zucchini pancakes and my sweet potato pancakes.  For now, grab your skillet or griddle and get to work on these.  You won't be disappointed.  You can always use a large skillet with a flat bottom but if you are in the market for a griddle, this is my tool of choice.  It is a double burner stove top model that I use for lots of other things. (Think grilled cheese sandwiches, bacon, etc.)  Stove Top Griddle Go get your pancake on and start flipping.  I'd love to hear if you make any of these recipes.  Send photos to me via email or social media.  My links are below.  Enjoy.