It's January and while most of the US is freezing cold and it is considered winter here in California, I still need to get away…at least for a long weekend. I'm tired and need to regroup and re-energize for the new year. I feed like that every year and while you can always take a couple of days off from work and just chill at home, I find when I'm home there is always something to clean or organize, fix or move and I just never get to that relaxing, self care time that I need.  If you add in the fact that we have begun year three of Covid and I've been working, living, sleeping and breathing 24 hours a day in my home, just getting out of the house and into a new environment will be fabulous.
I don't have the time to do a full out vacation but I definitely need some me time and that is where my elevated version of a staycation comes in. I stay local but I definitely pack my bags and move into a hotel…this year it was a two bedroom villa in Newport Beach.
The simple act of packing a suitcase gets that vacation mode going. Not having to deal with long drives, trains or planes is another big bonus. I was on my staycation just 20 minutes after leaving my house! Let the party begin!  I've made the concious decision to go to new places and try new things.  That's adding a little excitement to my staycation…I know I'm going to try a couple of new restaurants and I'll be staying at a property I aways wanted to visit when I came to Orange County before I moved here.
I booked my vacation villa at the Marriott Vacation Club property in Newport Beach. This expansive property sits amongst the Newport estates in the hills overlooking Crystal Cove State Park. I had booked early enough with my Gold status to score a top floor, ocean view unit. Even in January this year, I was told it was 100% occupied. Obviously, I'm not the only one feeling cooped up working and living from home 24/7 for the past two plus years. Escaping to a hotel seemed to be on everyone's mind.
The property itself is beautiful and not your typical resort. This is a timeshare property so there are no big restaurants or cocktail lounges. There are however, three swimming pools, an exercise facility, pickle ball courts, a small convenience store and a pool side snack bar with cocktails. There is a small spa on the property so booking a massage was a must.
The villa itself is like a home away from home. Two bedrooms with two full baths, a fully equipped kitchen, dining area for six, terrace with table and chairs and a view and a washer and dryer. There is a huge walk in shower and a large sunken tub for long baths. Three big screen TVS and every possible convenience is in the villa. Just sitting on the terrace, breathing in the ocean air was enough for me.
I put some basic staples in the fridge so I'd have a light breakfast, lunch or dinner available if I decided to stay in.  I fully expected to relax and enjoy the villa and property to the fullest.
Since January is considered off season, the price was amazing – under $275 a night.  If you add in the fact that this property doesn't charge overnight parking fees (typically $35 a night at most resorts) or traditional resort fees (another $35 a night at a lot of properties) this villa was a steal!  Add in the little extras like a welcome gift which included bottled water, granola bars and a discount card to local restaurants (10-15%) and golf cart transportation between different parts of the property, and you've got a super affordable and amazingly upscale experience.
As fabulous as  my villa was, I did venture out…LOL. This property provides a free shuttle to Crystal Cove and will drop you right at the Beachcomber Restaurant where I had lunch and sat gazing out at the ocean. The restaurant sits right on the sand on the beach…heaven!  I have wanted to come here for years but you can't get reservations and it is not the most accessible restaurant.  Typically, you'd park across the Pacific Coast Highway and then hike it to the restaurant or take a shuttle bus.  Being dropped in front with no driving, parking, parking fees or a hike was a mini vacation in itself.  Another well deserved shout out to the Marriott.  The restaurant draws huge crowds due to its location.  But for some reason on a Monday at 3pm I only had a 10 minute wait.  Score another one for me.  Sneakers, flip flops, tee shirts and shorts are the main dress requirements.  It's January, so I brought a sweatshirt. (My apologies to all of you dealing with below zero temps, snow and hail storms.)  I had shrimp tacos and just relaxed.  Did I mention my Marriott guest card got me another 10% off lunch?
Note: the shuttle also has stops in downtown Laguna Beach for shopping and other dining options. No driving or parking to worry about in that busy hamlet either.  Laguna Beach is packed with shops, galleries, beaches and restaurants.  But, I'll save Laguna Beach for my next getaway.
For my staycation, I wasn't planning on doing much but wound up doing just enough to recharge my batteries! On day two, I did a little shopping at Fashion Island (I had forgotten my laptop charger and cable and made a quick pit stop at the Apple Store.)  Yes, I know, I could have "run home to get it".  But wouldn't that just defeat the purpose of this vacation?  I popped into a couple of shops but I was really headed to the Corona Del Mar shopping center on Avocado Avenue. Here they have great little boutiques and a favorite store of mine, Sur La Table. I picked up a couple of "must haves" for the kitchen including a new mortar and pestle.  This shopping center is also the home to Tommy Bahama's Restaurant and clothing outlet. I had lunch there and listened to music provided by a pretty talented guitar player.  The restaurant has a real Hawaiian vibe and a ton of tropical cocktails to choose from.  You'll feel like you are on an exotic Island in no time. I recommend the crab bisque and coconut shrimp dinner…both were excellent.
A massage back at the Sea & Land Spa at the Marriott rounded out my day.  I was back in my villa for a quiet evening and a swim in my tub!
I wrapped up my weekend with a trip to Balboa Island and in particular, Lido Marina Village. They have built the greatest little cluster of boutique shops like Serena and Lily and Jenni Kayne and fabulous eateries like Nobu, Zinque and Malibu Farms. I've wanted to eat at Malibu Farms for awhile so that is where I had brunch. I had Green Eggs and ham with a fabulous cappuccino and watched the yachts of Newport pull out into the harbor or get washed down from a weekend at sea. It was such a great way to wrap up my trip.
Malibu Farm also has a home store with great things for the kitchen like glassware, baskets, bowls and unique linens and silverware. I picked up a beautiful ceramic Fondue Pot for this month's fondue party. Look for some of my fondue recipes like my Traditional Swiss Fondue and The Best Chocolate Fondue Coming later this month and whip them up at your next event.
The fact that I took my time off in January and the temperature was still 70 degrees should inspire you to travel here off season.  The accommodation pricing was low, wait times at restaurants was minimal and there was plenty of room to shop at the mall and Lido Village (especially mid week).   Weekends are still very busy on Pacific Coast highway but come Monday, driving is a piece of cake.
It was only three days away and it was only 20 minutes from home but it felt like another world and was just the break I needed. I'm home, rejuvenated and ready to get back to work. If you are looking for a great weekend away, check out my recommendations for Newport Beach here.  Then book your villa and have a good time.
MAIN POOL
VIEW FROM MY VILLA
KITCHEN & DINING AREA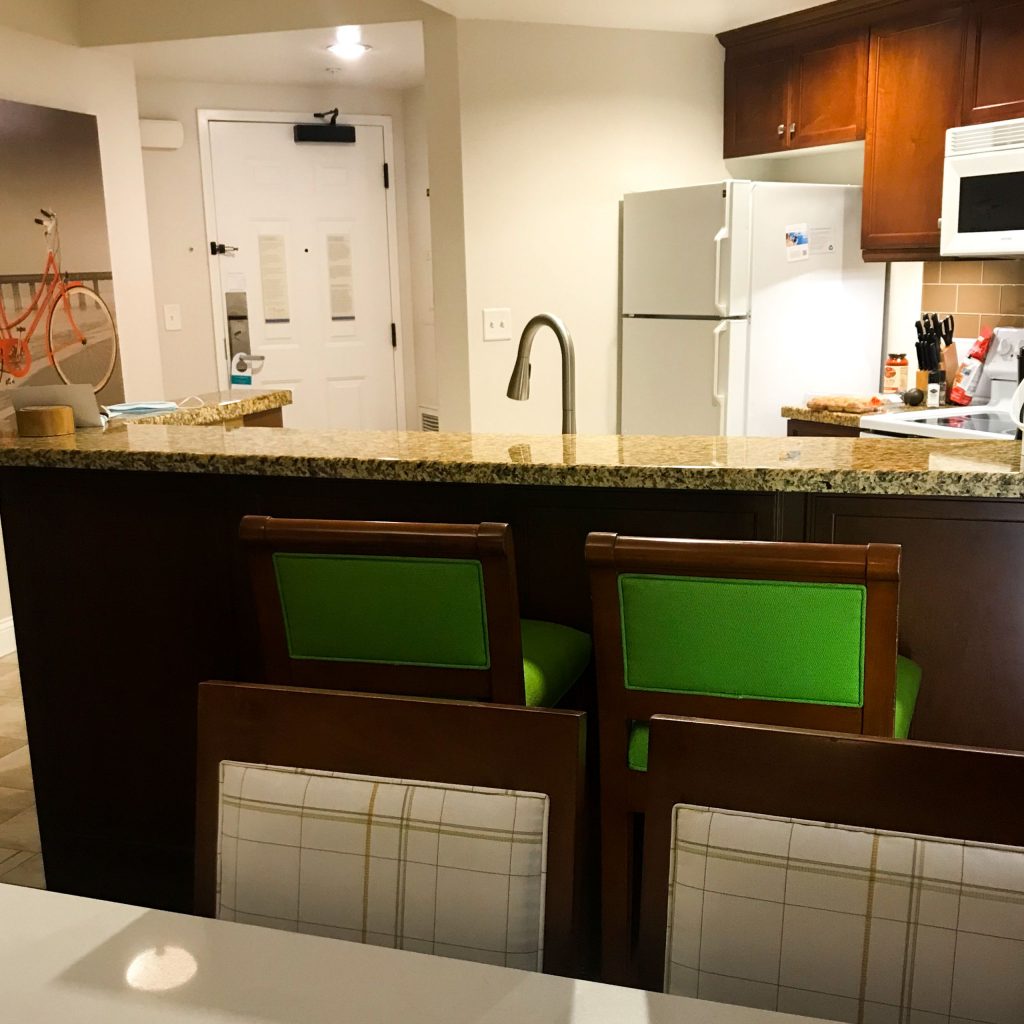 MASTER BATH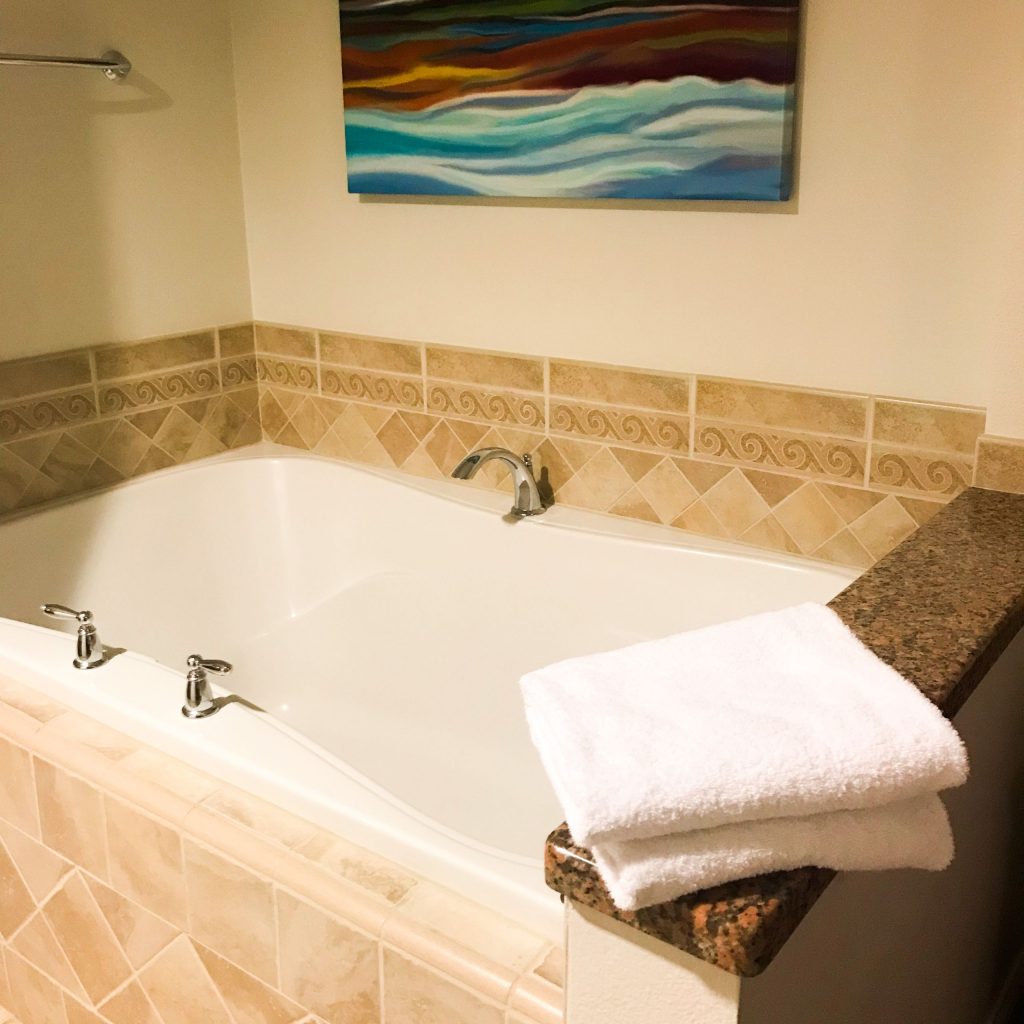 LIVING ROOM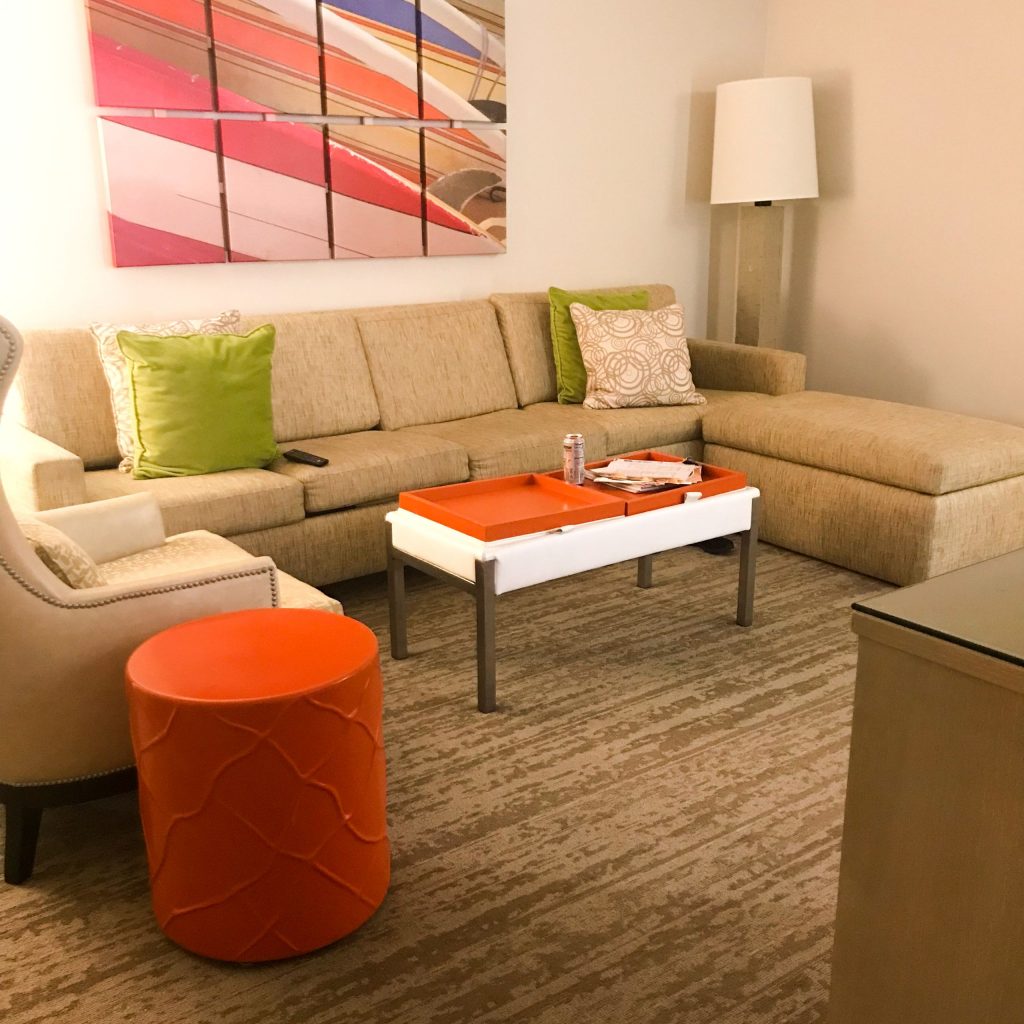 ONE OF THREE OUTDOOR POOLS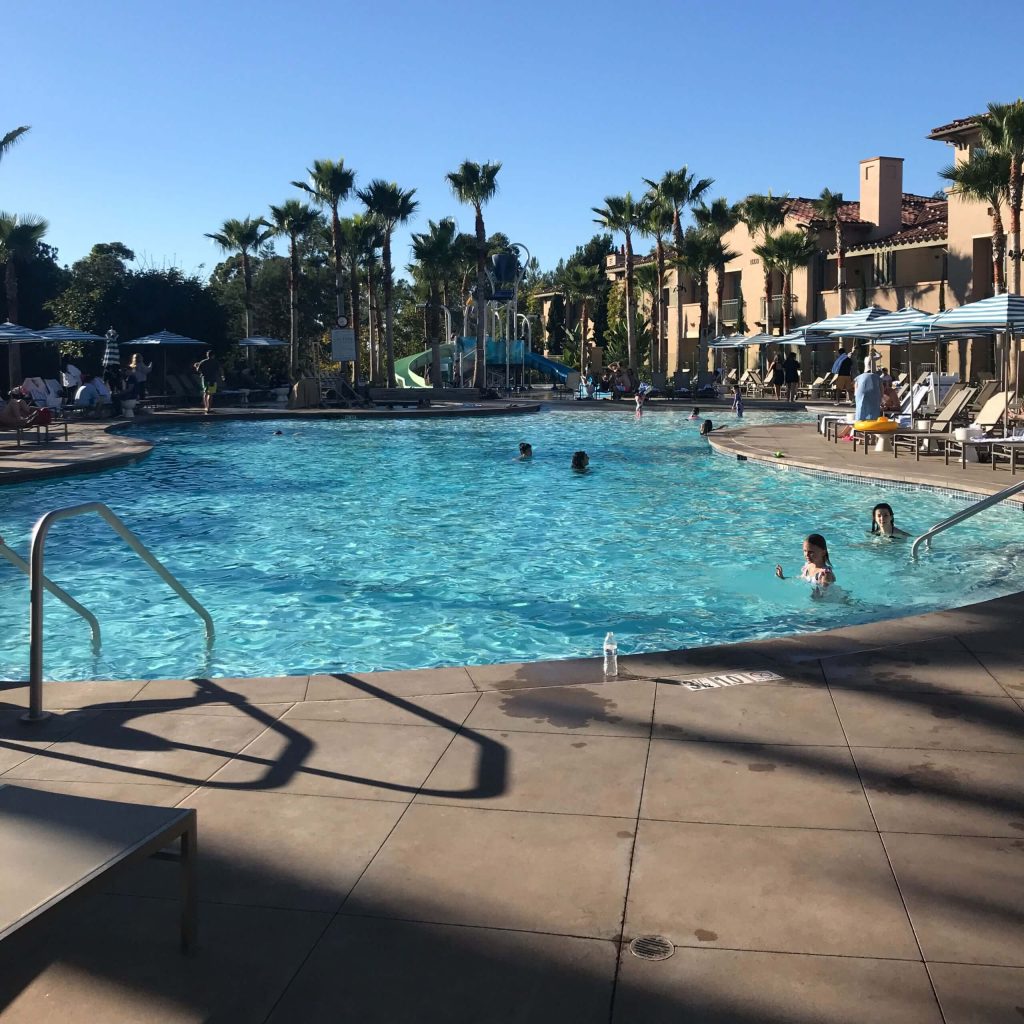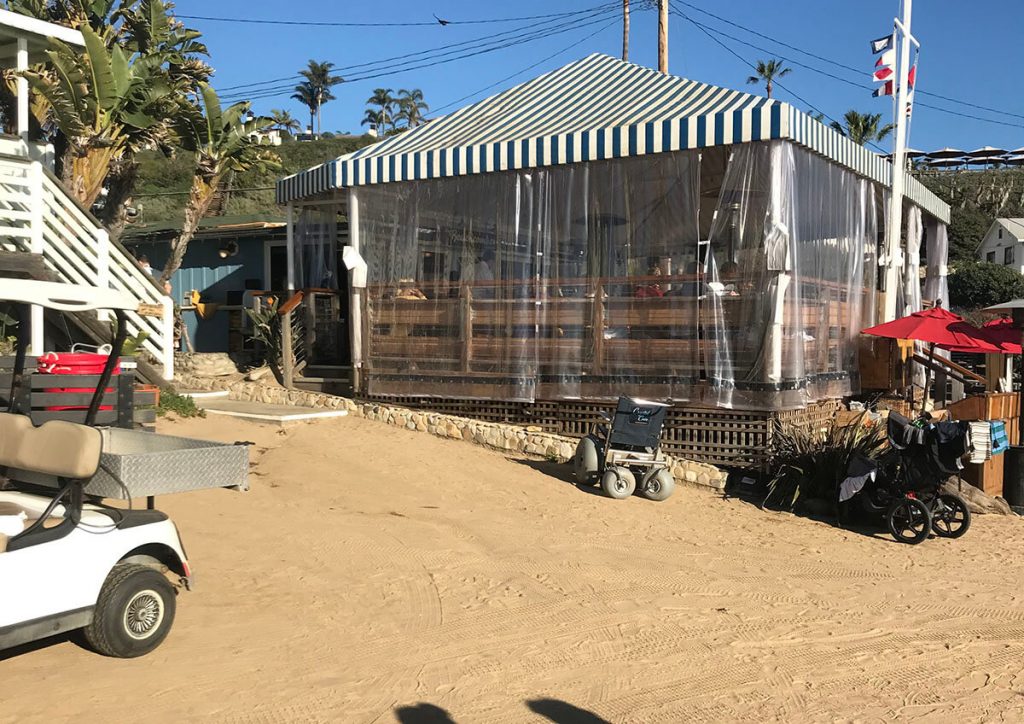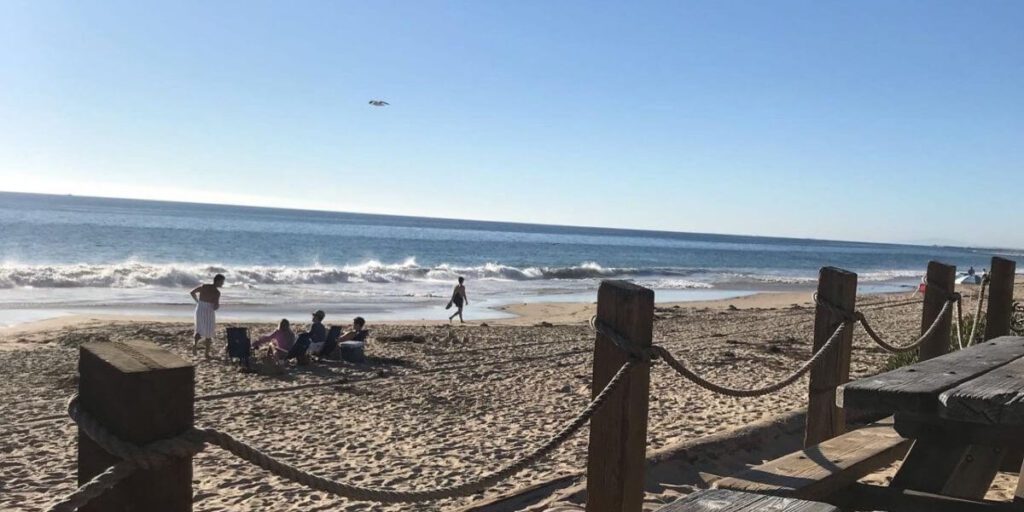 FASHION ISLAND SHOPPING CENTER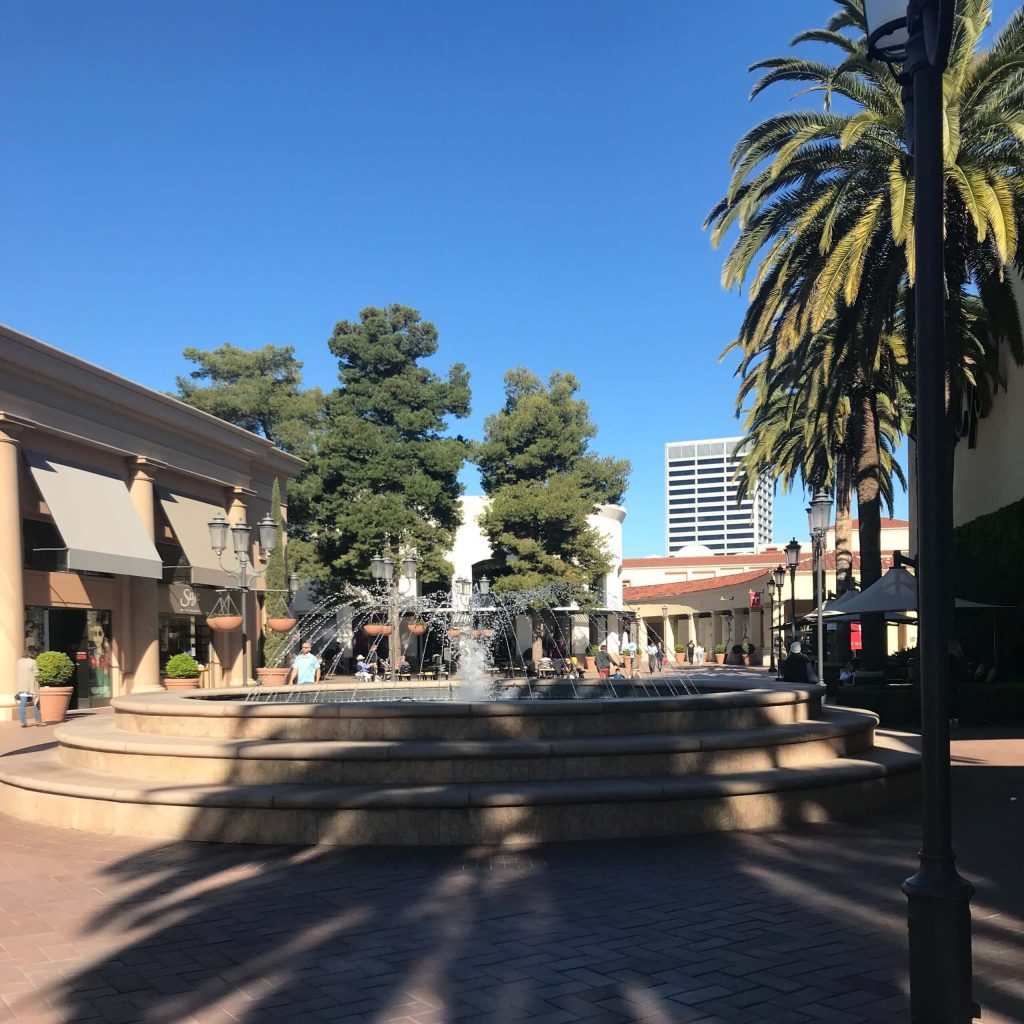 CORONA DEL MAR SHOPPING CENTER

TOMMY BAHAMA GRILLE RESTAURANT